The Literature Festival - not just for book worms!
Date: Tuesday 5 November 2019
Author: Cllr John Coombs
Title: Lead member for Culture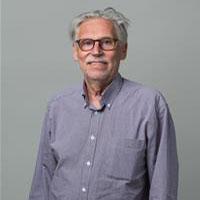 Thanks to 'the powers that be' I am being given another chance to promote the Richmond upon Thames Literature Festival. And whilst many might think I am a broken record, I am really proud of this year's event, so I really want to sing it from the roof tops!
Now in its twenty-eighth year, the festival runs until 24 November. Many venues throughout the borough are used to ensure residents have an event near to where they live. I would like to thank everyone involved in putting the programme together; I know just how hard they have worked, from the Library and Arts team at the Council - they know who they are - to the other organisations who have partnered with the festival.
So, thanks Landmark Arts Centre; Arts Richmond; The National Archives; St. Mary's University; Richmond and Hillcroft Adult Community College; The Exchange; Bingham Riverside and the Environment Trust. The Open Book will ensure that the authors' books will be available at all events.
If you haven't managed to get your tickets, there are still hope! Although, I am pleased to see that some of the events are sold out! Like many, I find that when I try to book the evenings or weekends I want, they have no more tickets (secret tip…I now act as a volunteer usher to get into them) but there are still some tickets left at some of the festival's most exciting shows. Here are just some of my favourites still with ticket availability:
Amelia Abraham, Queer Intentions
Friday 15 November 7pm, Richmond Library Annex
Amelia has written about LGBTQ+ identity politics for most of the quality press. The evening promises to be an enlightening conversation on her debut book that sees Amelia travel from Los Angeles to Istanbul and beyond where she discusses identity, pride and progress.
Tickets cost £8 (£6 concessions, £5.60 Richmond Card holders).
Local Author Day
Saturday 9 November, Twickenham Library
From 10.30am to 12 noon: Mary Chamberline, Emiritus Proffesor of Caribbean History, will host a workshop on how to research and write historical fiction.
From 2.30 to 3.30pm: Crime Panel with local authors Emma Curtis, Amanda Robson and Tony White, all members of the Crime Writers' Association will discuss their latest work, careers and experiences of writing crime fiction.
Tickets cost £8 (£6.50 concessions, £5.60 Richmond Card holders).
Humble the Poet, Things No One Else Can Teach Us
Sunday 10 November at 7.30pm, The Exchange, Twickenham
Humble, spoken word artist, rapper, international bestselling author and social media sensation, shares raw and honest stories from his own life.
Tickets cost £8 (£5 concessions).
Historians in conversation
Each Wednesday evening during the festival, Artsrichmond hosts eminent historians at Duke Street Church, Richmond.
On Wednesday 13 November at 7.30pm is Kate Williams and 'Rival Queens'. Kate will be in conversation with journalist York Membury about the rivalry between Mary Queen of Scots and Elizabeth I. The book was The Times' History Book of the Year and the film 'Mary Queen of Scots' was based on Kate's book.
Tickets cost £12 (£10 concessions).
Every year I am overwhelmed with the programme of activity we host for the Literature Festival. There is something for everyone. And this year, we have even more activities for young people!
So, don't miss out. Go online now and book your tickets or call 0208 831 6494.