The power of an active borough
Date: Tuesday 25 June 2019
Author: Councillor JF Burford
Title: Spokesperson for Sport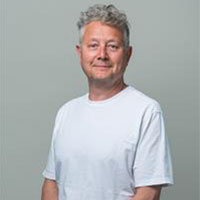 Sport and physical activity has the power to transform lives, to educate, to empower, to build self-esteem and give a sense of belonging. It changes individual lives and can change our communities socially and economically.
In Richmond upon Thames, we have one of the most active boroughs in London, with over 200 voluntary sport clubs and over 30,000 residents taking part in sport and physical activities from archery to yoga. Every year, 120 of our young people represent Twickenham and Richmond to compete in the London Youth Games. Team Richmond maintains an impressive record of achievement across the 18 competitions. For the past four years, our young competitors have finished in the Top 3 and for nine years prior to that, in the Top 4. This shows they are not only maintaining a high level of success; but building on it too. 
All these physical activities would not be possible without the thousands of volunteers, professional coaches and young leaders who give their time – come rain or shine – to help people enjoy sport and achieve success.
But we need to build a lasting partnership between the borough, our voluntary sector, our schools, health and fitness clubs and sports people to encourage them to work together - to use physical activity not only to improve health in the borough, but as an educational tool, to reach out and empower our less-abled, disadvantaged and harder-to-reach residents. As residents, we can all play a part in encouraging participation and providing a sporting platform for people to be the best they can be regardless of age, race, ability or gender. 
Physical activity should be a part of our everyday lives. But it does not mean that we all have to sweat in the gym, contort ourselves into impossible positions while attempting yoga or run as fast as Mo Farah. Physical activities should also be fun and social, whether playing football or rugby or just walking to the shops or cycling in the park. 
The quality of our sporting facilities has a key role to play in delivering opportunities for greater participation across the borough.  We need to protect our existing open spaces, playing fields and sport centres and deliver new state-of-the-art facilities that will add economic and social value and increase the health and well-being of our borough. 
That is why we are developing a new Culture Strategy to include Arts, Sport and Libraries. A strategy that looks after residents' physical and mental well-being, empowers individuals and communities and leaves a legacy to make the borough even more active.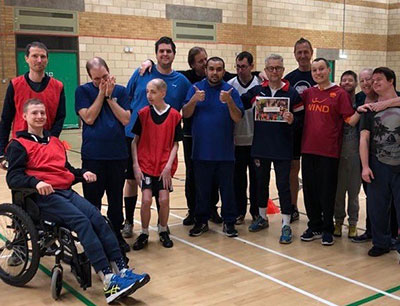 Updated: 30 November 2021