Waste and recycling over Christmas
Date: Tuesday 17 December 2019
Author: Councillor Julia Neden-Watts
Title: Vice-chair, Environment, Sustainability, Culture and Sports Services Committee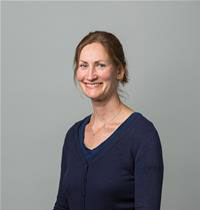 Sharing and giving are the essence of Christmas, but over catering is a risk, and it may be tempting to sweep what is not eaten into the bin along with everything else. However, vegetable and fruit peelings, tea leaves and tea bags are perfect for a compost bin at the bottom of the garden. Specialist wormeries can be used for cooked food such as pasta as well as veg but need to be kept frost free. If you garden, home composting can improve soil health and reduce waste in one fell swoop.
If that is not for you, deploy your LBRuT food caddy and make use of the weekly food collection, which now serves many flats as well as houses with kerbside collection.
Our food waste goes to Anaerobic Digestion (AD), supplying natural gas to the National Grid. Some of the natural gas is compressed to power collection trucks. The process also yields liquid fertiliser for farmland. Disposing of food waste separately from general waste is a key target in 2020, it means acknowledging how much is currently wasted, working with residents to cut that, and collecting unavoidable food waste separately so that its disposal has the least adverse environmental impact.
Most effective of all is to be wise with your leftovers and make them the beginning of the next homely meal: soups, casseroles, pasta bakes make excellent winter comfort food. And it is not just for Christmas: unwanted but usable food can, for example, be donated to the Real Junk Food project throughout the year for their 'Pay as your feel' café.
At Christmas, there is a lot to be said for old-fashioned thriftiness. Carefully storing wrapping paper to use from one Christmas to the next shows that you have thought this through, taming the habit of constantly buying a new and disposing after one use. Reusing decorations and party ware from one event to another (at home, school fairs, work events) also helps lessen the mountain of waste.
If you are serious about re-use and lucky enough to have a garden, it is possible to plant out your real Christmas tree (if it came with its roots on, obviously), keep it watered through the summer, repot and bring back in year after year. This way, carbon emissions from transport are also eliminated.
If you have opted for a cut tree, the Council offers a collection service in the New Year (alternatively take your worn-out tree to one of the official drop-off sites). If putting your tree out for collection, do so on collection day, at the front of your property, and avoid tree pile-ups on pavements, where they obstruct pedestrians and buggy users and reduce visibility at junctions. Be as responsible when disposing of your tree as with any other item of waste!