What I did in my summer holidays by Rob O'Carroll age 38 and a half
Date: 22 July 2019
Author: Councillor Rob O'Carroll
Title: Disability Champion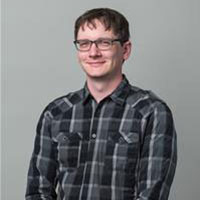 So, it is that time of year again. The summer holidays are here again and, like many parents, I am faced with finding ways to entertain my wonderful boys. Now I love these boys to bits but the bookends are both on the autism spectrum and the middle one has ADHD. This leads to interesting challenges especially on a tight budget.
So, what is there to do in Richmond upon Thames?
Well the first and cheapest thing is to take them to one of the plethora of playgrounds and parks that litter the borough. If you are thinking that there are not any near you, I think you would be surprised what you will find just off the beaten track. I keep on stumbling on new playgrounds as I cycle around the borough to various meetings. On parks Marble Hill house is home to a wonderful adventure playground, which is free to children with an ECHP (Education Health and Care Plan).
If you feel like spending some money on your brood, there is the famous gardens over in Kew. Also, there is the London Museum of Water and Steam. Take note, this can be loud and you know your child.
My mother-in-law would be upset if I did not mention Ham House for if you children are history buffs.
Now there is only so much I can go in an article like this, so I leave you with a couple of useful sources:
Achieving for Children's Local offer has load of useful information and a few courses
AccessAble is an app which Richmond has recently partnered with, a situation I might have had a hand in, to provide information on the accessibility of restaurants, stores and other places of interest around the borough and beyond
No matter what you do, I hope you have an enjoyable summer.