Working tirelessly to be a welcoming borough
Date: Tuesday 26 March 2019
Author: Councillor Jo Humphreys
Title: Assistant Cabinet Member (Children's Services and Schools)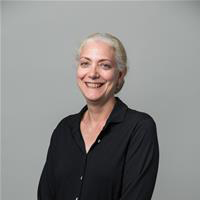 Watching coverage of recent events both at home and abroad has reinforced for me the importance of diversity and inclusion. The tragic events this month in Christchurch, New Zealand, is a shocking and timely reminder to all of us to work every day to ensure that our families, our social networks, our workplaces and our communities are welcoming, tolerant and inclusive. The slaughter of 50 innocent men, women and children as they attended their place of worship shows what happens when somebody allows hate and their fear of differences to overtake them and it is the responsibility of each and every one of us to challenge such prejudice wherever it may be.
Certainly, things have improved with views and attitudes acceptable just a few decades ago no longer being tolerated. However, there was always more to be done and sadly, our journey towards a harmonious world has not just slowed down but, in my opinion, started to go backwards. The emergence of populism, nationalism and isolationism both here, in Europe and across the world is a worrying trend. Intolerance is on the rise with the numbers of hate crimes in the UK increasing and problems of Islamophobia and anti-Semitism becoming more and more apparent even within our mainstream political parties. 
With this in mind it was my absolute privilege to second the motion for Richmond Council to adopt the International Holocaust Remembrance Association (IHRA) definition of anti-Semitism which was unanimously passed by my fellow Councillors. I was also delighted this year, alongside Cllr Andree Frieze to work with Richmond Synagogue to introduce several events marking Holocaust Memorial Day.
In our inaugural year there was a wonderfully moving remembrance event, attended by the Mayor and other dignitaries, where we were honoured to hear a survivor's story alongside poetry and music performances. Many of Richmond's libraries featured Holocaust Memorial Day displays with reading material about both the Holocaust and subsequent genocides.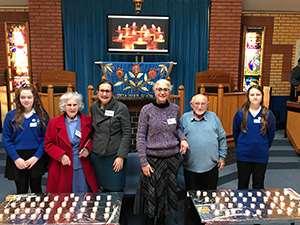 Finally, Richmond Synagogue ran a day of education workshops for the Borough's Year 9 pupils offering an important opportunity to learn about these terrible events as well as hearing first hand from two Holocaust survivors.  Educating young people about the mistakes of the past is a key way to ensuring that the atrocities endured by so many will never be repeated. A recent poll carried out by the Holocaust Memorial Trust shows that 1 in 20 Britons do not believe the Holocaust happened and 8 per cent say the scale of the genocide has been exaggerated. This means educational workshops are more important than ever. 2020 is the 75th anniversary of the liberation of Auschwitz and we hope to expand on this year's programme to include a variety of arts events across the Borough.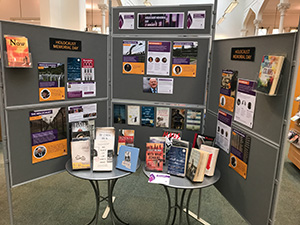 I love that I live in an area where people work tirelessly to ensure that we are a welcoming Borough. Richmond Council believes that "Our diversity is our strength and we are committed to providing services to our many communities, by a workforce that reflects the diversity of society" and groups such as Multicultural Richmond, Refugees Welcome in Richmond, Stop Hate in Richmond, Richmond Prevent and the Inter-Faith Forum are just some of the many groups who work within our community to promote inclusivity.
Each and every one of us can contribute to making sure Richmond Borough continues to make welcome all our residents so that together we can celebrate and enjoy the very many cultures and religions that make up our vibrant, exciting and diverse community.