Date: Tuesday 8 January 2019
Author:  Councillor Piers Allen
Title: Cabinet Member for Adult Social Services and Health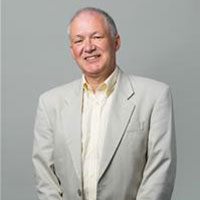 As I write this piece, we are on the eve of the publication of the long-awaited 10-year plan for the NHS. There is much talk that the emphasis will be on prevention and early detection of cancer, heart disease and stroke, which makes the announcement in December of a cut in our Public Health Grant all the more difficult to understand.
This Grant funds really important preventative services in this borough, such as Health Checks for the over 40s, smoking cessation services, and alcohol and substance misuse programmes. Confronted by this fact on the Marr Show on Sunday, the Prime Minister was notably uncomfortable and it's not hard to see why.
It was greatly cheering, however, to receive the thanks and acknowledgement of Cancer Research UK for the motion passed at Full Council in November, calling for the threatened cut in public health to be reversed – a motion that received the unanimous, and welcome, backing of all the political parties on the Council.
Another hugely important element missing from the quest for integrated health and social care is the publication of the Government's Green Paper on long-term funding for Social Care – we will hear much more of this in the coming days, not least from the Local Government Association on whose consultation in the Autumn Richmond made an important contribution.
We are also at a time of year when thoughts are on New Year resolutions and making a good start to a healthier new year, and though our household by no means had an alcohol suffused Christmas, we are taking part in the Dry January campaign at home.
But with a view to answering what we can personally contribute to a sustainable NHS as individuals, it is good to know there are a great number of local and national initiatives open to Richmond residents to support a healthy lifestyle, from our own local Health Check campaign, a test for assessing risk for type 2 diabetes through to discounted gym membership.
For my own part, I started New Year's Day with a 9am 5K (free) Parkrun in Bushy Park (joining some 1,200 fellow runners, alongside the Deer) and then acting as a volunteer Marshall at the record-breaking local Parkrun in Crane Park at 10.30am, in which 500 runners took part. The flat bicycle tyre between the two events reminded me it could all be downhill for the rest of the year...
Here is to a healthier in 2019 (I'd say cheers, were it not to Dry January for many of us!)