Time flies when you are having fun
Date: Monday 5 August 2019
Author: Councillor Nancy Baldwin
Title: Mayor of Richmond upon Thames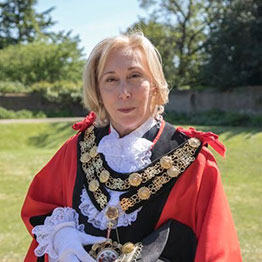 The lovely Cllr Ben Khosa, our former Mayor, told me when I became 'Madam Mayor in May that the mayoral year would fly by and – Boy! – was he right! I have been mayor for nearly three months now and it has been full-on.
Why is that? Because our borough has one of the highest levels of volunteering and community action in the country! That's why!
I could go on and on about all the places within the borough I have been and all the fantastic people I have met and chatted with. The most striking thing about each of these chats is the passion everyone feels about their cause and community. It radiates from each one of you like a massive 'goodwill' force field.
It is just so inspirational! So, to give you a flavour of some of those things, here is a very 'non-comprehensive' list.
A talk at the Twickenham and Thames Valley Bee Association marking their centenary (Afterwards, I ran STRAIGHT home to check I had the right plants to encourage pollinators. Phew!)
The 800th Anniversary of St Mary Magdalene Church in Richmond and the accompanying exhibition created by curators and volunteers at the Museum of Richmond. (If you haven't already, visit both!)
A celebration of the Thames Landscape Strategy and a tea party hosted by me for our visitors from Richmond, Virginia. Our visitors from Scenic Virginia included two Native American chiefs of the Powhatan tribe and we showed them some of the great work done by TLS.
Community celebrations such as the HANDS Fair on Twickenham Green, the Volunteer Fair at RAAC, LAERA Community Picnic, Hampton Carnival, St Mary's Church Fete, Clarendon School Anniversary, Blue Plaque unveiling in Teddington - to name but a very few.
Musical and dramatic performances by local groups such as the Richmond Music Trust, the Richmond Brass Band, the Kew Wind Orchestra and the Barnes Community Players.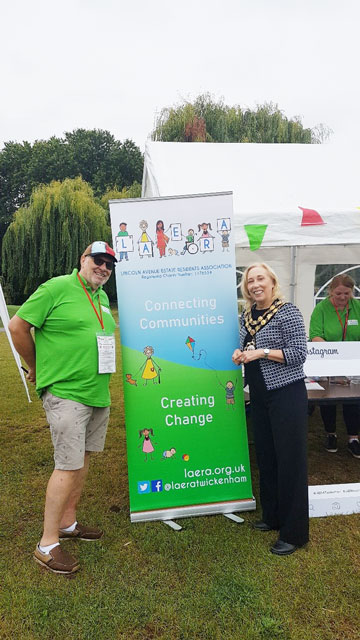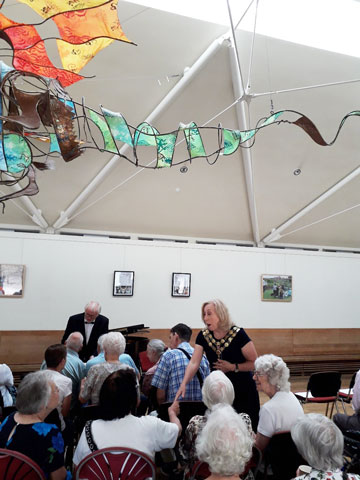 Did I mention the Citizenship Ceremonies? I co-officiate the ceremonies where people become new citizens of the United Kingdom – people who have chosen – for many reasons- to leave their home countries and make a fresh start here with us in Richmond. As they say, "…the family you choose…" These new citizens choose to make us their family and I am proud to welcome them "home".
And whilst it is my proud duty to take part in these events, one big job is to raise funds and awareness for my chosen charities – Home-Start and the Otakar Kraus Music Trust (OKMT). Both groups are local to Richmond and provide unique and vital help to families and children in our community. Home-Start provides help and guidance to struggling families of young children. OKMT provides low cost music therapy to children with additional needs as well as to adults living with mental health challenges or dementia. 
Check out how you can help the Mayor's charities. 
Hope to see you soon!