Make the switch to solar with the Solar Together scheme
Date: Tuesday 23 February 2021
Author: Cllr Julia Neden-Watts
Title: Chair of the Environment, Sustainability, Culture and Sports Services Committee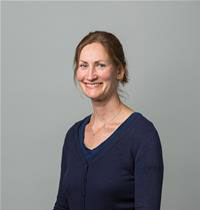 Richmond Council has recently joined the London-wide Solar Together scheme which takes a group-purchasing approach to buying solar panels, allowing residents in participating boroughs to benefit from a discount on solar panels for their home.
Solar panels on our roofs are an effective way to generate clean electricity. Benefits include:
Saving money on electricity bills by generating household energy locally, and
Reducing carbon emissions by using clean, renewable energy to power homes directly
So, we know the benefits, but it can admittedly seem daunting to take the plunge and put solar panels on your roof. Support in making the transition to renewable forms of energy is something that Richmond upon Thames' residents have frequently raised as a difficulty faced. 
We hope that Solar Together can help with this, offering households the opportunity to benefit from reduced costs through group-buying. Just as importantly, residents will have access to a dedicated support network offering crucial information along the way. Qualified, certified technicians will install the panels on each participating home, and to get the right set-up for your household, a personalised recommendation will be made, based on the specifications of your own home and roof where the panels will be installed. This should make the process more manageable, as well as cost effective.
Participation in the Solar Together scheme is in line with the borough's Climate Emergency Strategy - our updated action plan for 2021 was confirmed at Environment Committee earlier in February. We have pledged not just to consider the Council's activities but also to do what we can to empower residents to take positive actions. 
My request to readers therefore is - if you have thought about making environmentally friendly choices such as putting solar panels on your home but felt the process to be a bit overwhelming - give this scheme some consideration: is this the support you need to make the change?
Visit Solar Together Richmond for further information and to sign up for the scheme.
Watch Cllr Julia Neden-Watts talking about Solar Together:
The more people that sign up, the bigger the discount on the solar panels will be for everyone involved. So why not have a look? The more the merrier.