Calling all parents and carers - children aged 2 to 3 need their free flu nasal vaccination
Release Date: 10 December 2020
Parents and carers are reminded to protect children aged 2 and 3 from the flu by booking the free, quick and painless nasal spray vaccination.
Children are 'super spreaders' of the winter flu virus and so the vaccination not only protects them from a potentially life-threatening illness, but also protects any vulnerable people – such as older grandparents – who they interact with.
Children can suffer from the flu in the same way adults do. Symptoms include fever, chills, aching muscles, headaches, stuffy noses, dry coughs and sore throats. Symptoms can also become more serious and complex, resulting in the need for hospital treatment. It can lead to children not being unable to access childcare and parents needing to take time off work to look after their little ones.
The nasal spray vaccine is a safe and easy way to prevent the flu in your child and stop the transmission to other family members. Call your GP to book your appointment.
Older children aged 4-11 will also receive the quick and painless nasal spray vaccination at school. Make sure you sign and return the consent form as soon as possible to avoid any delay. All children with long-term health conditions are eligible for the free vaccine via their GP.
Cllr Piers Allen, Lead member for adult social care and health and the Richmond Health & Wellbeing Board, said:
"Children spread flu easily. The vaccination is the best way of protecting them as well as other people who may be at risk of becoming seriously ill if they get the flu.
"GP surgeries and schools are safe spaces for your child to have the flu vaccine. Measures such as social distancing, hand washing and personal protective equipment will all be in place. So, don't hesitate this winter — play your part by protecting your child from an easily preventable illness."
For more information visit the flu vaccine page on the NHS website.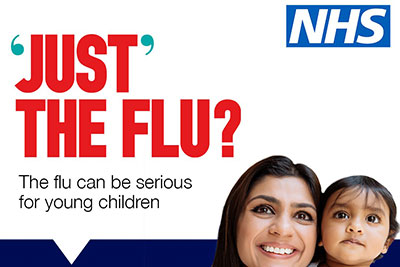 Notes for editors
If you are a journalist and would like further information about this press release, contact Fenna Maynard on 020 8487 5182.
Reference: P490/20