Care workers across the borough to be recognised with Dignity in Care Awards
Release Date: 16 December 2020
Care workers across Richmond upon Thames are to be recognised for their incredible service to the local community and their continued support for vulnerable residents throughout the COVID-19 pandemic.
Each year Richmond Council recognises the exceptional local care given by so many care workers to support the most vulnerable in our communities through the Dignity in Care Awards.
As part of the Council's role as a Dignity Champion, local care workers and personal assistants who go the extra mile to provide outstanding care and support to our residents are championed. Due to the ongoing COVID-19 pandemic, this year it has not been possible to host an in-person Dignity in Care Awards ceremony.
However, in recognition of the work of the sector and the care and support given to vulnerable residents in our care homes, home care and day care settings during this period of the pandemic, the Council will be sending hampers and personalised Community Heroes 'Dignity in Care' Certificates of Appreciation to all carers in the borough working in care homes and home support agencies.
Cllr Piers Allen, Chair of the Adult Social Services, Health and Housing Services Committee, said:
"2020 has been an extremely difficult year for so many of residents. The pandemic has asked so much of many of our residents and the work of our care workers has been of vital importance in supporting the wider community through this difficult period. While in other years we have been able to recognise the amazing work of our carers, the pandemic has meant that we have had to cancel this year's awards ceremony, but which we hope to run again next year.
"This year, we want to recognise the fantastic support given by our carers who have supported many of our most vulnerable residents right across the care sectors. We will therefore be recognising all of our carers with a Community Heroes 'Certificate of Appreciation' as a show of our appreciation of their continued incredible work. We also hope the hampers will be a mark of the deep thanks and gratitude of the community for the exceptional work in exceptional times."
Find out more about the Dignity in Care Awards.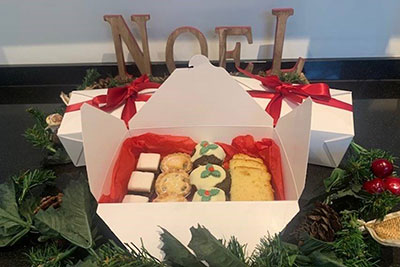 Notes for editors
If you are a journalist and would like further information about this press release, contact Jeff Gibbons on 020 8487 5159.
Reference: P499/20