The Council secures large scale funding to tackle rough sleeping
Release Date: 22 December 2020
A successful bid for Government funding will help the Council do more to reduce rough sleeping in Richmond upon Thames.
Through successful bids for Government grants, the Council has been awarded £111,468 short term Next Steps Accommodation (NSAP) funding to support rough sleepers during the pandemic and up to £546,631 long term Rough Sleeping Accommodation Programme (RSAP) funding to implement the borough's first ever Housing First project for the next 4 years.
Since 23 March 2020, the Council, with the help of local rough sleeping charity SPEAR, has made an offer of self-contained accommodation to anyone sleeping rough in the borough. This followed the Government's 'Everyone In' initiative which sought to protect rough sleepers from COVID-19.
Cllr Liz Jaeger, Deputy Leader and Lead Member for Housing for Richmond Council, said:
"Sadly, the pandemic has forced some residents into street homelessness and the Council has been working hard through this year to accommodate them and other longer term rough sleepers and securing nearly £850,000 of funding to underpin ongoing efforts to avoid them returning to the streets is very welcome. If you wish to assist the Council, we suggest a donation to Spear, our key partner in this vital work, using Virgin Money Giving".
The short term NSAP funding will allow the Council to continue this accommodation offer until at least 31 March 2021. This will enable the Council to work with people who would otherwise be sleeping rough to ensure they are made an offer of settled accommodation instead of returning to the streets. This funding will also be used to employ a SPEAR support team manager to help coordinate and manage the SPEAR support services, including Housing First.
Through long term RSAP funding, the Council is excited to introduce Housing First, a housing and support approach to helping rough sleepers. This innovative project is designed to give people who have experienced rough sleeping and chronic health and social care needs a stable home from which to rebuild their lives.
Funding will enable two Housing First Workers to provide intensive, person centred, holistic support to ten rough sleepers who will be offered social housing tenancies. Specialist support to tackle the drivers of homelessness and to prevent people returning to the streets has also been secured with some £178,895 awarded to the Council from the Rough Sleepers Drug and Alcohol treatment fund 2020/21.
Currently the Council is directly housing around 50 rough sleepers in temporary accommodation and will be looking to rehouse them by the end of March next year if possible.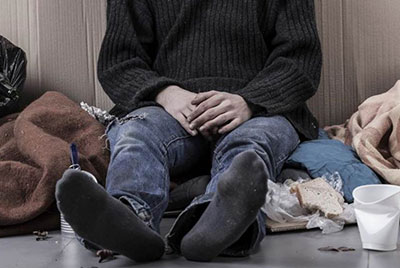 Notes for editors
If you are a journalist and would like further information about this press release, contact Elinor Firth on 020 8487 5159.
Reference: P507/20