Council signs up for national pilot encouraging diversity in social care
Release Date: 21 December 2020
Richmond Council has been selected as a pilot borough in the development of a new national Workforce Race Equality Standard, seeking to improve diversity in adult social care.
Last year, Skills for Care, a charity that helps recruit, develop and lead social care staff, carried out a report that found whilst Black, Asian and Minority Ethnic staff form a substantial part of the national social care workforce, this diversity was not reflected in senior management positions in the industry.
As part of a new national programme, Richmond Council will be one of 18 boroughs involved in developing and reviewing race and diversity policies, practice and procedures from recruitment and selection, professional development opportunities and support with progression. This will result in new practice and guidance tools to ensure that under-represented groups are able to grow and develop in social care.
Cllr Piers Allen, Chair of the Adult Social Services, Health and Housing Committee, said:
"I am delighted that we have been selected as one of the councils pioneering this vital piece of work. We need to make sure that social care is viewed as a career. We want our workforce to be diverse, with all employees having an opportunity to grow, develop and take on senior positions.
"This pilot will help us understand the reality of being a non-white employee in social care, identify the challenges and barriers, and truly embrace and embed anti-racist practice and cultures across all councils in the UK. By strengthening our workforce, and helping lead the way for other councils, it will ensure we are able to provide better support to our residents."
The below is a stock image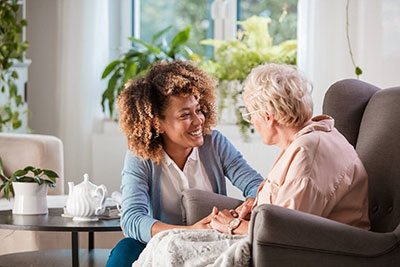 Notes for editors
If you are a journalist and would like further information about this press release, contact Elinor Firth on 020 8487 5159.
Reference: P503220