Eight new bird nest boxes!
Release Date: 17 December 2020
The Richmond and Twickenham Royal Society for the Protection of Birds (RSPB) local group has donated eight bird nest boxes and installed them in Little Park in Crane Park.
The bird boxes will be looked after by Friends of the River Crane Environment (FORCE), a community based voluntary organisation that protects and enhances the environment of the River Crane. The boxes are suitable for great tits, blue tits, coal tits and nuthatches, and FORCE will monitor the boxes.
Cllr Julia Neden-Watts, Chair of the Environment and Sustainability Committee, said: 
"I would like to thank our local RSPB group for its kind and important donation that will help protect and strengthen Crane Park's wildlife.
"Special thanks to Ian McKinnon who approached the Council with the donation and who installed the bird nest boxes. I look forward to finding out which birds end up making use of the boxes!"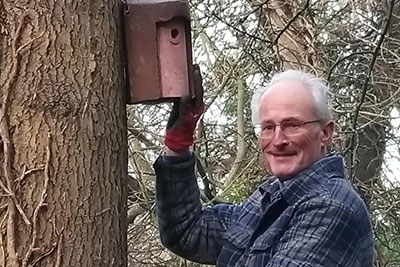 Notes for editors
If you are a journalist and would like further information about this press release, contact Fenna Maynard on 020 8487 5182.
Reference: P500/20