Further financial support for businesses now available!
Release Date: 21 December 2020
Further financial support grants for businesses affected by COVID-19 regulations are now available in the form of the Local Restrictions Support Grant (Open) scheme, or LRSG (Open).
Since the pandemic began, Richmond Council has successfully supported 3,500 businesses financially, by providing nearly £45 million in business grants.
This new Government scheme, which aims to support hospitality, hotels and leisure businesses that have suffered financial hardship due to the Tier 2 and Tier 3 COVID-19 restrictions, is now available.
Businesses are only eligible if they were not legally required to close when London first moved into Tier 2 restrictions on the 17 October and again following the end of the second national lockdown on 2 December 2020, but were still impacted financially.
The following types of business will be deemed eligible for the scheme:
Restaurant, café, bar or pub
Cinema or live music venue
Assembly or leisure property - for example, a bingo hall, a sports club, a gym or spa
Hospitality property - for example, a hotel, a guest house or self-catering accommodation
These grants are in addition to other grants, which are already receiving applications
Anybody wanting to make a claim will need to fill out the online form as well as providing supporting documents. 
Cllr Robin Brown, Lead Member for Finance at Richmond Council, said:
"Varying COVID-19 restrictions have made it tough for businesses to navigate through these difficult times and there are now further grants available.
"I am urging local businesses to head to the Richmond Council website and find out what funding and support is available to them.
"As a Council, we have ensured thousands of eligible businesses have had quick access to vital funding to help them through this most difficult time.
"We are ensuring these new grants are allocated swiftly and that no business is left behind as our borough looks to recover from the financial impact of COVID-19."
Grants will be awarded according to the level of fixed ongoing property costs, such as business rates rateable value (RV), rental or lease costs and payable at the following 28-day rate as set out below:
RV of exactly £51,000 or above, or, if no RV, annual rent/lease costs greater than or equal to £25,500 on the date of the commencement of the local restrictions – Award of £2,100
RV of over £15,000 and less than £51,000, or if no RV, annual rent/lease costs between £7,500 and £25,500 on the date of the commencement of the local restrictions – Award of £1,400
RV of exactly £15,000 or under, or, if no RV, annual rent/lease costs less than or equal to £7,500 on the date of the commencement of the local restrictions – Award of £934
It will be possible to make further awards of the LRSG (Open) scheme within Tier 3, but only for businesses not legally forced to close. Those businesses forced to close will instead be eligible for the LRSG (Closed) scheme, which will be launched in the coming weeks and be very similar to the scheme that operated for the second national lockdown.
Payments for LRSG (Open) will be made to eligible businesses at a pro-rata amount depending on the length of time London was placed in either Tier 2 or Tier 3 restrictions.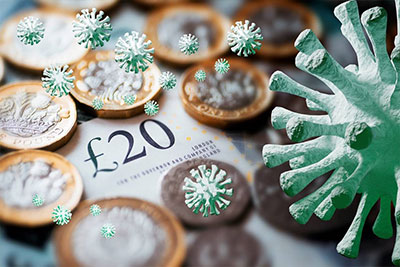 Notes for editors
If you are a journalist and would like further information about this press release, contact Elinor Firth on 020 8487 5159.
Reference: P503220