High praise given to our parks and open spaces
Release Date: 04 December 2020
The borough has scored highly for customer satisfaction and management in two annual reports that rate parks and open spaces in London and beyond.
Richmond upon Thames ranked fourth in the Good Parks for London annual report, an increase from eight position last year. The borough scored highly for public satisfaction (scoring 97%) and collaboration for the delivery of its park services through its partnerships, for example with the voluntary sector. 
The borough also received the second highest parks customer satisfaction score in the Association for Public Service Excellence (APSE) 'Parks, open spaces and horticultural services performance indicator standings 2019/20' report. 
Residents are reminded of the many benefits to wellbeing of spending time outdoors in the borough's many open and green spaces. Why not take part in a local photography competition to showcase and celebrate the borough's local habitats and heritage? Find out more about the photo competition. 
Cllr Julia Neden-Watts, Chair of the Environment and Sustainability Committee, said: 
"Parks and open spaces have never been so visible and important as in this past year. The pandemic and its lockdowns have led many residents to turn to green spaces for refuge. As such, I am really happy that our parks have been recognised as some of the best in London and beyond!"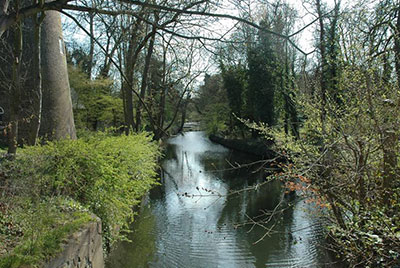 Notes for editors
If you are a journalist and would like further information about this press release, contact Fenna Maynard on 020 8487 5182.
Reference: P479/20