Invitation for beneficiary charities for 2021 Richmond Voluntary Fund
Release Date: 09 December 2020
Local voluntary and community organisations which provide support for children and young people's mental health, are invited to apply to be the beneficiary charities for the 2021 Richmond Voluntary Fund Appeal.
The Richmond Voluntary Fund is a charitable trust that was launched in 2020 to collect donations from residents for specific vulnerable groups, where there is a need for additional funding for help and support.  
Every year the Fund will select which vulnerable group it intends to support. Residents will then be invited to donate towards local charities that work hard to offer support in this area of need. The 2020 beneficiaries are Twickenham based charity Off The Record and Richmond Borough Mind and thanks to the generosity of local people, over £100k has been raised over the past year.
Looking forward to 2021, the Trustees for the Fund have agreed that due to the impact of the COVID-19 pandemic, children and young people's mental health will continue to be the focus of the appeal. The Fund are therefore inviting expressions of interest from charities already supporting children and young people in the borough to be considered as a potential beneficiary.
Gillian Norton OBE DL, Chair of the Richmond Voluntary Fund, said:
"Mental health continues to be a major concern for young people in the UK. The pandemic has put a huge strain on many young people who were already struggling with their mental health, because of traumatic experiences, social isolation, a loss of routine and a breakdown in formal and informal support.
"More and more young people are seeking help. If you are a local organisation that has been working to support our younger residents, get in touch now."
Robin Brown, Trustee for the Richmond Voluntary Fund, said:
"We know that there are more than 4,700 local young people who struggle with their mental health on a daily basis in Richmond.
"Thanks to donations throughout 2020, our chosen charities have been able to help even more. But the fight to combat mental illnesses doesn't stop now. We know that we won't be able to see the real impact of COVID-19 on our young people for some time. The 2021 appeal will help even more organisations keep up the good work."
If you are a charity or local organisation and would like to apply to be one of the 2021 beneficiaries, apply online.
The Richmond Voluntary Fund is a registered charity (No. 1186870) chaired by Gillian Norton OBE DL, former Chief Executive of Richmond Council. She is now the Chair of St George's University Hospitals NHS Foundation Trust, the Chair of Epsom St Helier Hospitals Trust and Representative Deputy Lieutenant for Richmond upon Thames. Other Trustees include the Leader of the Council (Cllr Gareth Roberts), and the Leaders of the opposition groups (Cllr Paul Hodgins and Cllr Richard Bennett).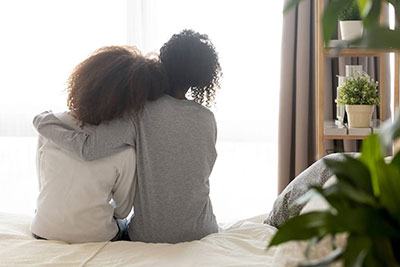 Notes for editors
If you are a journalist and would like further information about this press release, contact Elinor Firth on 020 8487 5159.
Reference: P488/20