Is your home causing harmful air pollution in our borough?
Release Date: 07 December 2020
Residents with real coal fires or wood burning appliances are asked to check what they are burning to help reduce dangerous air pollution in the borough.
Wood burning stoves and coal fires are the single largest source of the pollutant 'PM2.5' – a form of pollution that can cause respiratory and cardiovascular illness and which is estimated to contribute to 29,000 premature deaths in the UK each year. The World Health Organisation has identified it as the most serious air pollutant for human health and recent studies show links between coronavirus-related deaths and long-term exposure to PM2.5.
For many years Richmond has been a 'Smoke Control Area'. This means that you cannot emit grey smoke from a chimney and should either burn an authorised fuel or use an 'exempt appliance', for example a Defra approved stove. Authorised fire logs or coal are treated to reduce pollutant and so can be burned on an open fire. Dry storage is essential – any damp fuel may cause smoke.  
Residents are encouraged to use exempt stoves or open fireplaces for special occasions only and to ensure they always burn an authorised dry fuel. Please check the label of any fuel before it is purchased. Authorised fuels will say that the product is suitable to burn in a Smoke Control Area.   
As of next year, the government will begin to phase out the sales of the two most polluting fuels including house coal and wet wood. 
For more information go to our Smoke control and bonfires page.
Cllr Julia Neden-Watts, Chair of the Environment and Sustainability Committee, said:   
"Certain fuels mean that your open fire or wood-burning stove could be contributing to the most harmful air pollutant affecting people's health in the UK. If there was ever a time to stop and think twice about our contribution to air pollution and its health implications, the time is now.   
"Air pollution is damaging to everyone's health but is particularly dangerous for those with underlying respiratory conditions, which also may make them more vulnerable to COVID-19. So please consider your neighbours and community; reduce indoor burning and avoid burning anything that isn't an authorised fuel."     
"It is also worth remembering that you can be fined up to £1,000 if you break the Smoke Control Area rules."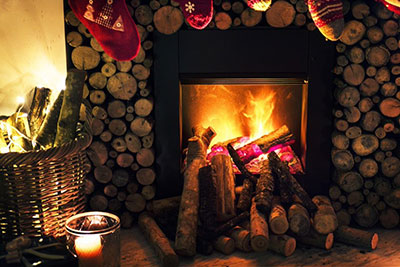 Notes for editors
If you are a journalist and would like further information about this press release, contact Fenna Maynard on 020 8487 5182.
Reference: P483/20