New support programme to help businesses rise-up from COVID
Release Date: 01 December 2020
A new programme of support is being launched to help smaller businesses recover from the COVID-19 pandemic.
The Phoenix Enterprise Programme, is launching on Tuesday 8 December at an online event from 1 to 2pm. It will help support pre-start, start-up and small businesses across all industries, reinvent, repurpose and rebuild.
Over the next few months, virtual workshops, power networking events, business clinics and free 1:1 support will be offered – enabling local businesses to access expert advice from specialist consultants.
Support will look at a range of issues, including:
Business models and development
Sales and marketing
Finance and cashflow management
HR and talent management
Profitability
Social and environmental responsibility
The impact of Brexit - particularly on importing and exporting
Increasing sales and new customers, as well as any key legal issues
There will also be two specific business support programmes aimed at the hospitality, leisure and tourism sector as well as the creative industries, two important sectors that have been particularly badly hit during the pandemic.
Cllr Richard Baker, Lead Member for Business at Richmond Council, said:
"In our business survey earlier this year, the impact of the pandemic was laid bare. We can see that Covid-19 has impacted cash flow, customer demand and the struggle to meet fixed costs.
"Whilst the Council has provided ongoing advice and support throughout the pandemic, along with millions of pounds of financial support to local businesses, we know that there are hundreds of businesses who will continue to struggle for many years to come.
"The Phoenix Enterprise programme will hopefully help some of our smaller businesses rebuild, providing access to professional advice on the key issues emerging as critical to business survival and growth."
Interested businesses can attend the launch event to hear more about the FREE support programme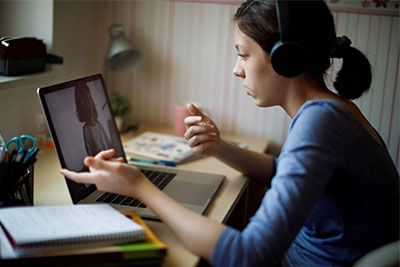 Notes for editors
If you are a journalist and would like further information about this press release, contact Elinor Firth on 020 8487 5159.
Reference: P474/20