New winter support grant to help hard-pressed families
Release Date: 14 December 2020
A new £336k fund has been launched to help support hard pressed families in Richmond through the winter months.
With many families across the borough struggling as a result of the pandemic, Richmond Council will ensure this funding is used to help support vulnerable families and individuals this winter.
The lion's share of the cash will be used to provide assistance with food, energy and water bills, and other essentials like sanitary products, warm clothing, soap, blankets, boiler service/repair and the purchase of crucial household appliances like fridges and ovens.
Cllr Brown said:
'This is a comprehensive and far reaching package of support for vulnerable households, and especially those with children, to help them get through the difficult winter months.
'It is a continuation of the various hardship support schemes the Council has set up since the beginning of the pandemic. We remain fully focused on making sure residents and businesses get the help and assistance they need to see them through this crisis.
'I am particularly delighted that we can ensure that children from our most vulnerable families don't go hungry over the school holidays.'
Nearly half of the money (£146,000) will be used to provide Free School Meals for children in the borough over the school holiday periods (up until the end of March 2021). Children who currently receive free school meals will be eligible, along with other vulnerable two to four year olds. Families will receive £15 per week, per child, of supermarket vouchers over the school holiday period. Any family that believes they need this support but are not registered for Free School Meals should discuss this with their school for a referral to the service.
Around £110,000 will be awarded to local voluntary groups and charities, to enable them to provide anticipated food parcels, vouchers etc to those most in need. Whilst the majority of this funding will be used to support local families – there will be some funding for individuals.
The Council is now inviting local groups and organisations to apply for this funding. 
If you are a local family or resident that would like to be kept informed of when this scheme will be ready to launch, please complete this form to receive updates. However, further information will be posted in the Council e-newsletter when the funding is available.
Around £65,000 will be used to support vulnerable families, children and young people who are already supported by children's services. Eligible families will be able to access support that is tailored to their specific needs e.g. supermarket vouchers, food parcels, utility vouchers and small grants.
Cllr Michael Wilson, added:
'We have already awarded thousands of pounds to voluntary sector organisations across the borough since the start of the pandemic, to enable them to carry on their great work helping those people most in need.
'The impact of COVID-19 on households in Richmond has been huge, and we know some people have found it hard to get by as a result. There is no reason anyone should have to go hungry or cold this winter, and this scheme will help people in need through the coldest months of the year.
'Through this grant, our local charities and community organisations will be able to offer a lifeline to those worst hit by this pandemic and its effects. I'd encourage those who need help to apply and get the support they need.'
This funding is in addition to a number of other grants available in Richmond upon Thames, this includes the below.
Grant and available support
See all the grants and support available. 
COVID-19 Hardship Fund
This is a temporary fund, made available by us, to assist households with children who have been affected by the COVID-19 situation, have had their normal income disrupted and have had to claim Universal Credit. The fund can help households by providing support with groceries in the form of supermarket vouchers.
DEFRA emergency assistance grant
Richmond AID and Citizens Advice Richmond (CAR) may be able to help with a grant for food and essentials. This grant can support people who are struggling to afford food and other essentials due to COVID-19, subject to available funds up to 31 March 2021. The fund is for residents of Richmond who have reduced pay, lost their job, benefit issues, struggling to afford food or have extra costs as a result of COVID-19.
Local Assistance Scheme
For those residents in receipt of welfare benefits, there are crisis grants available to help in an emergency for household items, food and baby essentials.
No recourse to Public Funds Hardship Fund
We will make awards available from the COVID-19 Hardship Fund, which does not count as public funds, to Richmond residents whose income has been affected by COVID-19 and have no recourse to public funds. The fund can help households by providing support with groceries in the form of supermarket vouchers.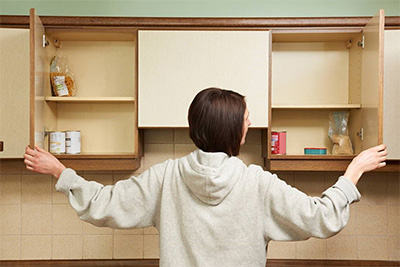 Notes for editors
If you are a journalist and would like further information about this press release, contact Elinor Firth on 020 8487 5159.
Reference: P492/20