Resident donations provide vital mental health support
Release Date: 22 December 2020
Two local mental health charities, providing support for young people, have received a funding boost – thanks to money donated by local people!
This year the Richmond upon Thames Voluntary Fund raised money for two local youth mental health charities, Off the Record and Richmond Borough Mind. Throughout 2020 so far over £110k has been donated, which has been split equally between the two organisations.
The Fund is a charitable trust that was launched in February 2020 to collect donations from residents for specific vulnerable groups, where there is a need for additional funding for help and support.
Every year the Voluntary Fund selects which vulnerable group it intends to support. Residents are then invited to donate towards local charities that work hard to offer support in this area of need.
Since the launch, thanks to the generosity of local people, over £110k has so far been raised (including Gift Aid).
To find out more about the fund, or to donate visit the Richmond upon Thames Voluntary Fund.
Gillian Norton OBE DL, Chair of the Richmond Voluntary Fund, said:
"The mental wellbeing of all our children and young people continues to be a high priority in Richmond. With the added pressures of COVID-19, we are seeing more and more young people struggling. Thanks to the generosity of local people, we are thrilled to be able to pass on this funding to these two local charities."
Robin Brown, Trustee for the Richmond Voluntary Fund, said:
"I would like to thank all the residents who donated throughout this campaign. The Voluntary Fund has raised a fantastic sum thanks to the generosity of local people and I know that every single penny will count.
"As we look forward to 2021, the trustees will carefully consider proposals from local charities, and I hope the Fund will be able to help even more people in the New Year".
If you are a charity or local organisation you could apply to become one of the beneficiary charity of 2021.
The Richmond Voluntary Fund is a registered charity (No. 1186870) chaired by Gillian Norton OBE DL, former Chief Executive of Richmond Council. She is now the Chair of St George's University Hospitals NHS Foundation Trust, the Chair of Epsom St Helier Hospitals Trust and Representative Deputy Lieutenant for Richmond upon Thames. Other Trustees include the Leader of the Council (Cllr Gareth Roberts), and the Leaders of the opposition groups (Cllr Paul Hodgins and Cllr Richard Bennett).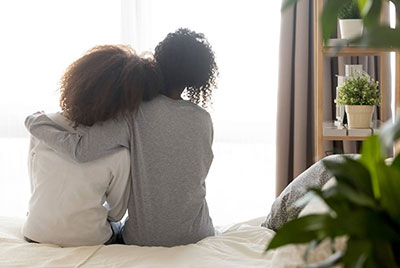 Notes for editors
If you are a journalist and would like further information about this press release, contact Elinor Firth on 020 8487 5159.
Reference: P505/20