All children aged 2 to 17 need their nasal spray flu vaccine
8 December 2021
Parents and carers are reminded to make sure their children aged 2 to 17 are protected from the flu virus with the free and painless nasal spray flu vaccine. The vaccine is safe and effective, but does require active consent from parents or guardians before it can be administered. 
Children can catch and spread the flu easily. Vaccinating them also protects others who are vulnerable to flu, such as babies and older people. Vaccinating children and young people means that they will be less likely to be seriously ill. Flu can be a very unpleasant illness for children. It can also lead to serious problems, such as bronchitis and pneumonia. Please check flu symptoms. 
The vaccination is free and will be given by a quick, simple and painless spray up the nose. It is available for:  
Children aged 2 or 3 years on 31 August 2021 – born between 1 September 2017 and 31 August 2019

 

A

ll primary school children (reception to year 6) 

 

A

ll year 7 to year 11 children in secondary school 

 

C

hildren aged 2 to 17 years with long-term health conditions 

 
Parents and carers of 2 and 3 year-olds will need to book their vaccine with their GP. Last year, around 5,000 of 2-and 3-year-olds received their flu vaccine. This year, we are encouraging even more people to come forward. See video with Lucy, a GP in Richmond who had her son vaccinated.
School age children: Children aged 4-7 will receive their vaccination at school. Make sure you return the consent form allowing them to have the flu vaccine. If you have missed the consent cut-off date but still want your child to be vaccinated, please contact the School Age Immunisation team HRCH.ImmunisationTeamRichmondMailbox@nhs.net 
As the main flu viruses can change each year, a new nasal spray vaccine has to be given each year. The nasal spray flu vaccine contains small amounts of weakened, inactivated flu viruses. It does not cause the flu in children and is safe and effective. The nasal spray vaccine does contain small traces of pork gelatine – if this is not suitable, please speak to your child's nurse or doctor about your options. Your child may be able to have an injected vaccine instead. 
Please visit the NHS website for more information on the children's flu vaccine.  
Cllr Piers Allen, Lead member for Adult Social Care and Health and Chair of the Richmond Health and Wellbeing Board, said:  
"The nasal spray flu vaccine gives your child the best protection against influenza. It is very safe – if your child does have side effects, they are very mild and do not last long.
"Having your child vaccinated will also help protect the NHS by lowering hospital visits, which is vital this winter with COVID-19 still very much in circulation. Please play your part and ensure your child is vaccinated."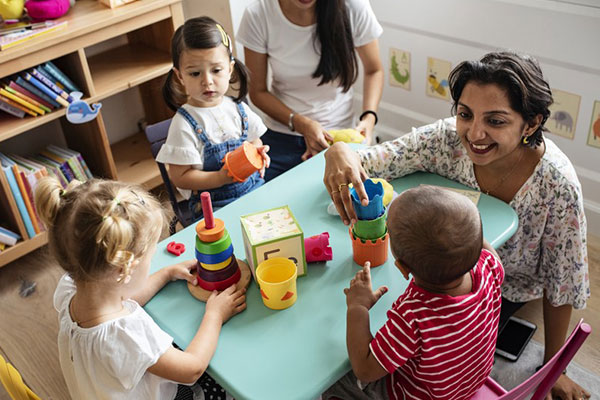 Updated: 29 December 2021