COVID-19 loves a crowd: be cautious this New Year's Eve
30 December 2021
Unfortunately, COVID-19 levels in the borough are still really high with over 3,000 people testing positive in the borough in the last week alone! We don't want anyone to kick start 2022 in isolation, or indeed sick.
Whether you're attending a New Year's party or hosting one, safety should be your top priority. Make sure your guests have a safe time by following these simple precautions.
Stay in if you're infected
Anyone with COVID-19 symptoms or a positive lateral flow test result should stay at home and self-isolate immediately. If you have symptoms, you should arrange to take a PCR as soon as possible, even if you've had one or more doses of the vaccine.

You should self-isolate until you get your results back.

The most common symptoms of COVID-19 remain:
A new continuous cough
A high temperature
A loss of, or change in, your normal sense of taste or smell
Wash your hands often
If you're planning on ringing in the New Year at a party, it's important to keep your hands clean. Make sure to wash your hands more often with soap and warm water for at least 20 seconds. Using alcohol-based hand sanitizer can be helpful, too, and of course, wear a mask if in a crowded place, indoors.
Get vaccinated
Are you due your second jab, booster or wanting to have your first? Well, there is no time like the present. The vaccination programme will be continuing over the next few days. Find out where you can get the jab.
Take a test
Screaming the words of Auld Lang Syne and hugging everyone in the room may be a great way to see in 2022, but it's also a strong tactic for catching COVID-19.
Around 1 in 3 people with the virus do not have any symptoms, meaning they could be spreading the virus without knowing it. To avoid being that person, take a test before heading out.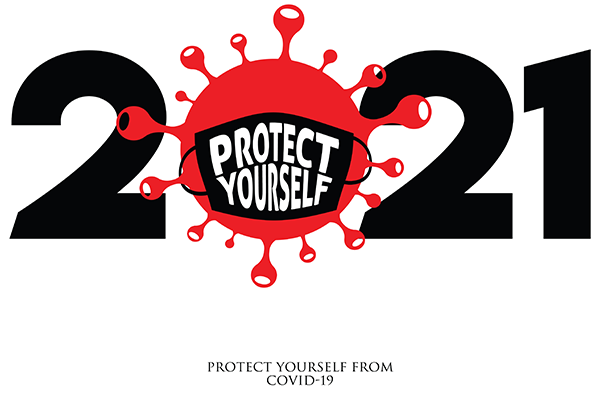 Updated: 30 December 2021