Celebrate the COVID-19 vaccine anniversary by having the jab!
8 December 2021
Today marks the one-year anniversary of the first UK resident receiving their COVID-19 vaccine. To celebrate, we are asking anyone who has not yet received their first two jabs or booster, to protect themselves and come forward if eligible.
On the 8 December 2020, George Dyer from London was the first to receive the life-saving vaccination. Since then, over 100m people across the UK have been vaccinated. In Richmond, over 138,000 people have had both doses, and over 45,000 have received their booster.
In light of the new Omicron variant, the Government has expanded the booster programme to all adults over 18 and announced that all eligible people will be offered a top-up jab by the end of January. Everyone over the age of 40 who had their second dose at least three months ago will soon be able to book an appointment for their booster jab. Younger age groups will be invited by the NHS in order of age in due course.
Cllr Gareth Roberts, Leader of Richmond Council, said:
"The COVID-19 vaccination is life-saving. We know that thousands of people have avoided going into hospital, and countless lives have been saved, as a result of getting the jab.
"But there is still more to be done. If you or your children (aged 12+) haven't had your first jab as yet, please don't delay. It is quick, and as we move towards Christmas, we need to all that we can to protect ourselves."
There are plenty of appointments and walk-ins available for people to receive their first, second or booster jabs.
Cllr Roberts added:
"Richmond residents have been brilliant in coming forward for their vaccines so far. However, with rising case numbers, we all need to do more. At the moment, the rise in cases is largely driven by children of primary school age and also those in secondary school. We are also seeing a rise in infections amongst people aged 25-59 years, some who may be parents of school age children.
"With Christmas around the corner, getting jabbed is the best shot we have to keep the country going forwards in our collective COVID battle.
"Whether it is for your first or second jab or booster vaccination, I would urge everyone to come forward and book your jab as soon as you can and give yourself and loved ones vital protection and peace of mind in the run-up to the festive period. It is never too late to get your vaccine."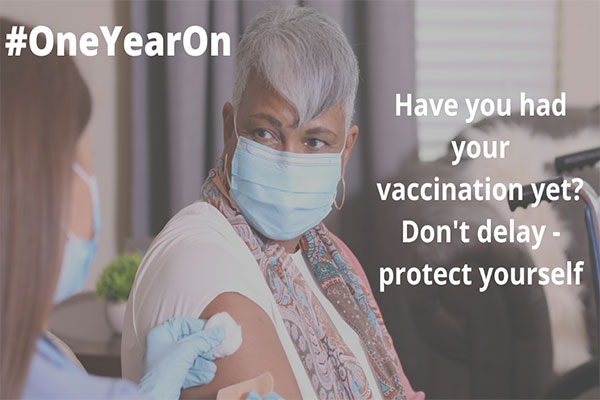 Updated: 29 December 2021