Council calls for stronger policy to stop sewage leaking into local rivers
6 December 2021
Richmond Council has raised serious concerns about the government's voting down of the Duke of Wellington's amendment to the Environment Bill, which would have placed a duty on water companies to stop untreated sewage going into rivers via storm overflows.
A motion, moved by Councillor Julia Neden-Watts and seconded by Councillor Lotte Campanale, was passed at the council meeting on Tuesday 30 November. Councillor Neden-Watts, Chair of the Environment, Sustainability, Culture and Sports Committee, said that untreated sewage causes damage to the environment and can cause harm to individual and public health. 
"[With] so many more people than previously taking to our waters for recreational purposes, as we've seen locally on and around the Thames, and with so many efforts and plans being made around the Crane and Beverley Brook to improve river health and biodiversity, our rivers are a vital part of the green and blue infrastructure of our borough. Long-term sewage discharge raises nitrate and phosphate levels, depletes oxygen levels and harms river health. Modern sewage treatment methods do help eliminate phosphates, but this is no use if the sewage is discharged untreated."
Environment Agency figures show that water companies were responsible for 400,000 discharges of raw sewage into water courses in 2020 - containing untreated human waste, wipes, hygiene and contraceptive products.
The Duke of Wellington's amendment sought to ensure water companies aim to eliminate, rather than reduce, harm caused by untreated sewage and that various agencies use power of enforcement to ensure compliance. MPs voted down the amendment but, after public backlash, later approved an amended version which specified 'progressive reduction', rather than elimination.
Councillor Neden-Watts added:  
"This makes light of the scale of raw sewage pumped into our waters and offers no definitive commitment on how and when to bring it to an end. Releases take place to avoid sewage and surface water backing up into homes and businesses, so it's not as simple as just saying 'don't do it'. It's not simple at all.
"The Duke's amendment referenced the failings of the wider sewerage system, not just the storm overflows, and the need to demonstrate improvement, as well as the role of effective oversight. For now, I fear the situation will continue with legal release of sewage into rivers after heavy rain, and little incentive or requirement to do anything radically different."
As part of its Climate Emergency strategy, Richmond Council has committed to improving and protecting the biodiversity and ecology of the borough's green and blue spaces. Find out more.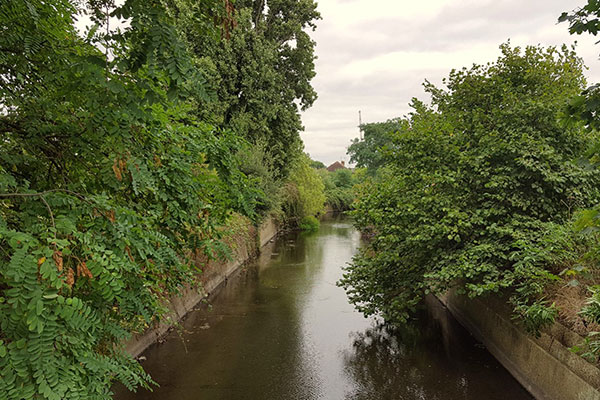 Updated: 29 December 2021