Richmond Council raises serious concerns about TfL funding negotiations
17 December 2021
Richmond Council has expressed its disappointment that the Department for Transport has failed to agree a long-term funding solution with Transport for London (TfL), to support its recovery as the pandemic continues to impact income.
An interim funding settlement was due to expire last Saturday (11 December), but it was extended to today (17 December) to allow for the Mayor of London to submit proposals on how TfL and the Mayor will raise new income. The Council is now calling for a long-term agreement to be made as soon as possible and for key funding streams for local authorities to no longer be reliant on TfL's core funding package. 
Delays have raised serious concerns with London boroughs, who rely on TfL funding to deliver major highways programmes. 
Councillor Alexander Ehmann has written to Grant Shapps MP, Secretary of State for Transport, setting out the impact the uncertainty around funding is having on the planning for new projects. 
"London boroughs are on the front line of delivering of the sustainable travel agenda and being caught up in this wider funding negotiation with TfL is holding us back unnecessarily and preventing us from delivering our targets to cut carbon emissions and improve air quality.   
"We are supporting calls from across London for the funding for Healthy Streets projects and similar schemes to be separated from the wider funding negotiation and for London's highway authorities to be eligible to bid for other pots of funding from the Department for Transport, notably those that relate to the second Cycling & Walking Infrastructure Strategy (CWIS).  
"Our residents pay their taxes and deserve streets that are safe, well maintained and offer sustainable transport options. Our officers, partners and communities work incredibly hard to design programmes that will deliver on these priorities for our residents – the opportunity to put these in place and deliver real change cannot be inextricably reliant on TfL's income recovery plans."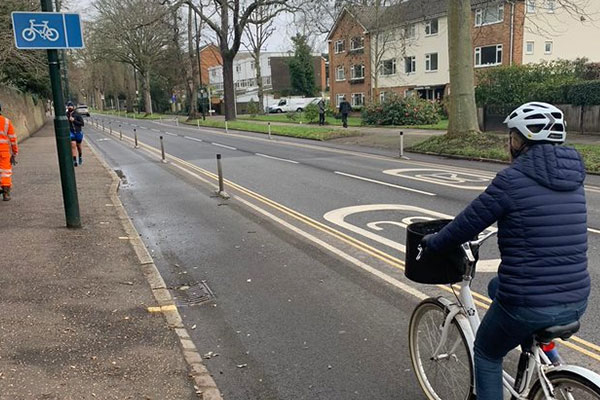 Updated: 29 December 2021