Covid marshals back on patrol
6 December 2021
A small team of COVID-19 marshals are back on patrol in high streets across the borough to help support local people and businesses in the lead up to Christmas.
The aim of the marshals is to help advise local people and businesses on what they can do to help slow the spread of coronavirus.
The COVID marshals will:
Undertake walks within areas of high footfall, including transport hubs e.g. outside rail and bus stations, in order to help reinforce the importance of adhering to COVID-19 regulations and provide information, guidance and reassurance.
Visit premises and delivering COVID advice positively, documenting any findings and highlighting any concerns to the Regulatory Services Teams Environmental Protection Team
Answer queries from residents and businesses regarding COVID-19 guidance and give advice
Cllr Gareth Roberts, Leader of Richmond Council, said:
"As we move closer to Christmas, our high streets are getting a lot busier. Which is great news! Particularly for those businesses who have struggled over the past 18 months.
"We want people to shop local, keeping our high streets open and thriving. But to do so we must restrict the spread of Coronavirus. Richmond is continuing to top the London league tables for high case numbers. This is having a huge impact on our schools, on people's health, and of course our businesses. Some businesses really do struggle when their staff are forced to isolate or take sick leave.
"We all have a role to play, and that means wearing face coverings, keeping our distance whenever possible, having the vaccine and of course regularly testing and isolating if we test positive.
"The Government has not ruled out further measures. Therefore, let's double down and ensure that there isn't a need for restrictions in the future."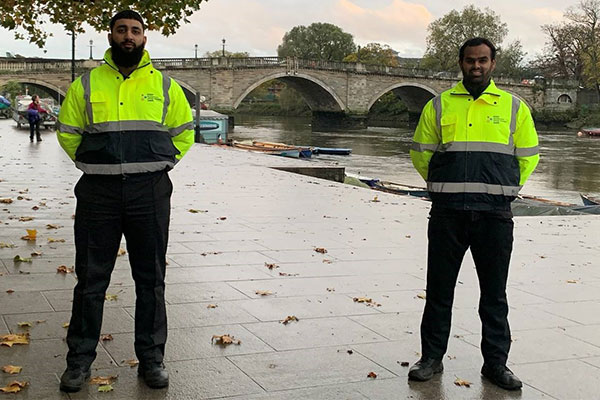 Updated: 29 December 2021