Higher than usual demand for COVID-19 testing
30 December 2021
As the Government has announced the introduction of daily testing for contacts of COVID-19, there is a higher than usual demand for lateral flow test kits across the distribution network nationally and locally, and challenges facing the postal distribution network.
The Department of Health and Social Care (DHSC) who coordinate these supplies stated:
"We are delivering record numbers of lateral flow tests to pharmacies across the country, with almost 8 million test kits being made available to pharmacies before New Year's Eve.
When there is exceptionally high demand for home testing, we temporarily pause the booking portal to control the flow of tests into our laboratories and maintain maximum operational capacity. 
If you have not been able to get the test you need from gov.uk, please keep checking every few hours as more PCR and LFD tests become available every day.
We thank the public for doing the right thing by getting tested. If you have COVID-19 symptoms, you should book a PCR test.
Those who are symptomatic should go to the NHS website or call 119 to book an appointment or order a home test kit."
Across Richmond we have handed out 2360 kits in the last week. The Council will replenish supplies within our local community collect points as soon as supplies reach us from the government channels; we anticipate deliveries of lateral flow stock between 4 and 7 January.
View full information regarding COVID-19 testing available within our borough.
We thank you for your continued support in preventing the spread of infection.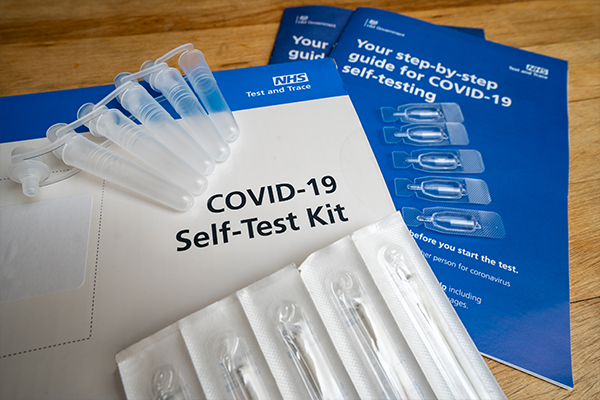 Updated: 30 December 2021