Local artist raises funds for refugees

16 December 2021
Jim Sitch's thoughtful recent donation of his painting has helped support 87 newly settled refugees.
Residents who have been opening this year's TAC Advent Calendar may recognise the painting below of 'I Saw Three Ships' by Jim Sitch.
Jim donated the original painting to the Derbyshire Refugee Support Group who have now made over £500 through the sale of Christmas cards and the painting itself. Jim is a local artist in Richmond upon Thames.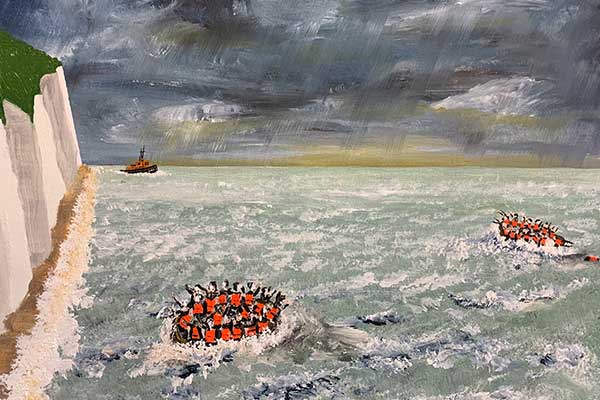 Community news on behalf of Twickenham Art Circle
Updated: 29 December 2021