Richmond Rugby host tree planting ceremony at the Athletic Ground

20 December 2021
On Thursday 17 December, Richmond Rugby Club welcomed guests to the Athletic Ground in Richmond for a special tree planting ceremony.
Attendees included Minister Takeshi Ito of the Embassy of Japan and Lady Victoria Borthwick, as well as a number of local councillors and other guests.
The event marked the planting of seven cherry blossom trees which have been donated by the Japanese Government's 'Sakura Project'. The seven trees have been planted as part of a project which aims to plant 7,000 trees across over 200 sites in the UK.
The trees have been planted in special memory of one of Japan's most famous rugby players and coaches, the late Seiji Hirao, who won 35 international caps and played for Richmond during the 1985/86 season.
Find out more about the tree planting ceremony.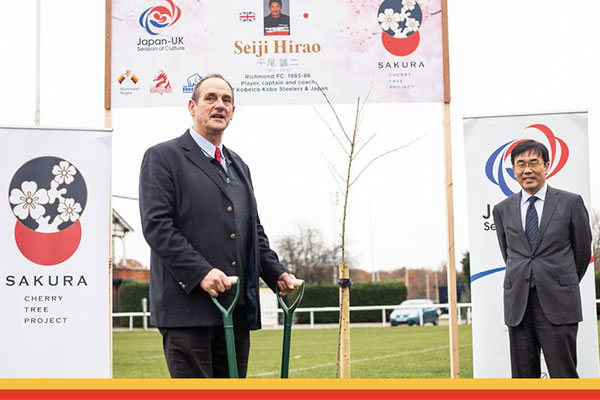 Community news on behalf of Richmond Rugby
Updated: 29 December 2021