Walk and shine a torch this Friday in memory of the women killed this year
6 December 2021
Residents of Richmond upon Thames are invited to join a torchlight walk this Friday 10 December to mark the end of this year's 16 Days of Action campaign which raises awareness of violence against women and girls.
The short walk will begin at 5.30pm in the Quadrant, Richmond, and ends outside of York House, Twickenham where 133 white flowers will be laid – one for every woman killed by men in the UK this year.
People are encouraged to join the walk with either an electric torch or the torch on their phone to demonstrate Richmond upon Thames' solidarity and determination to eliminate violence against women and girls. Attendees are reminded to respect social distancing and to wear a face covering.
The event is being organised by Cllr Ben Khosa, Richmond Council's first White Ribbon Champion, who has the specific aim of driving forward the borough's work to tackle violence against women and girls. The Leader of the Council Gareth Roberts and Munira Wilson MP will also be in attendance. The walk will be marshalled.
There will be stopping points along the route to ensure everyone sticks together and to allow any late joiners to participate. Participants will meet at the Quadrant in Richmond Town Centre by the Christmas tree outside Santander at 5.30pm. Participants will then walk along George St to Hill St to Bridge St and over Richmond Bridge along Richmond Rd to St Margarets Rd and towards St Margaret's train station. Walkers will go along Crown Rd towards The Crown pub and re-join Richmond Rd to finish at York House with speeches from Munira Wilson MP and the Leader of the Council. Tea, coffee and samosas will be provided by NishkamSWAT, a Sikh charity organisation.
The Mayor of Richmond upon Thames, Cllr Geoff Acton, will open the walk at 5.30pm along with the Mayoress.

Cllr Ben Khosa said:

"White Ribbon's 16 Days of Action asks men everywhere to recognise the necessity for them to stand up and take responsibility in working towards a future without violence against women and girls.

"This walk is an opportunity for everyone to come together to remember the women who have been killed by men in the UK this year, and to think of all those affected by violence. Please join me for a peaceful and powerful walk from Richmond to Twickenham as we unite against violence against women and girls."

Richmond Council recently became White Ribbon Accredited – showing its commitment to ending male violence against women. White Ribbon is a global campaign that encourages people, and especially men and boys, to act and change the behaviour and culture that leads to abuse and violence.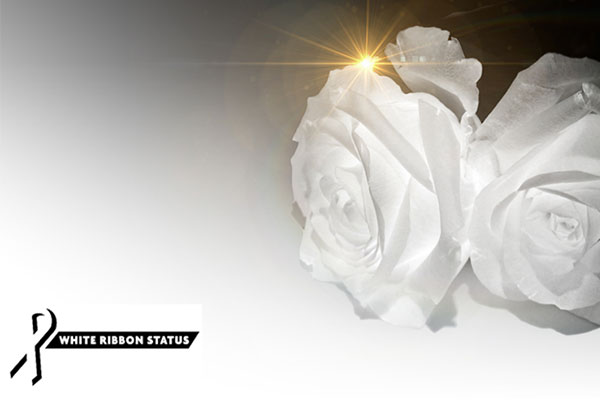 Updated: 29 December 2021