Celebrate LGBTQ+ History Month with a virtual discussion
Release Date: 05 February 2021
To celebrate LGBTQ+ History Month, residents are invited to a virtual event on Tuesday 23 February to explore LGBTQ+ contributions in Richmond upon Thames.
The event will be hosted by Richmond Council, Healthwatch Richmond and OUT Richmond, and will focus on 'acknowledging the past, understanding the present and improving the future'.  Residents and community groups are invited to take part in the discussions on LGBTQ+ history in the borough, the access to health and social care provision, the current state of LGBTQ+ groups locally, and next steps.
Rafael Campos Valdez will be hosting the event. Since coming out as gay on his 15th birthday, Rafael has worked towards improving LGBTQ+ inclusion. Rafael lives in the borough and is the founder of OUT Richmond – a social group for Richmond's LGBT+ community – as well as the Co-Head of London Gaymers – a community group for LGBT+ video game lovers in London. Professionally, Rafael is a Diversity and Inclusion Manager within the financial services sector and has been listed in the Economists' Top 50 Diversity Professionals.
The event is free and will take place via Zoom from 6pm to 7.30pm.
Cllr Michael Wilson, Lead Member for Communities and the Voluntary Sector for Richmond Council, said:
'It's incredibly important that we celebrate this month and mark the contribution LGBTQ+ people have made to society and to their communities over the years.
'This is not only an opportunity to learn about LGBTQ+ history in Richmond upon Thames, but also an opportunity to discuss the visibility of the LGBTQ+ community to make sure we continue to encourage inclusivity and diversity.'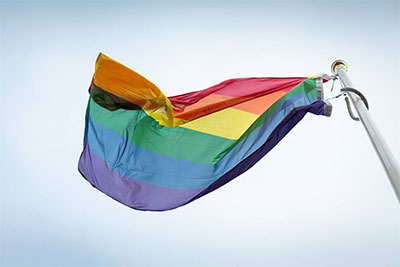 Notes for editors
If you are a journalist and would like further information about this press release, contact Fenna Maynard on 020 8487 5182.
Reference: P057/21