Children's Mental Health Week
Release Date: 02 February 2021
In 2020, one in six children aged 5 to 16 years were identified as having a probable mental disorder in England.
This Children's Mental Health Week (1to 7 February), Richmond Council is encouraging parents and other support networks to consider ways of supporting the wellbeing of children and young people, as well as signposting the services available to help.
Evidence also suggests that there are five easy steps that anyone can take to help improve mental health and wellbeing. These are to connect, be active, take notice, keep learning and to give. Find out more on the five ways to wellbeing and start modelling and encouraging these good habits to encourage young people and children to follow suit. 
Limiting screen time and encouraging a good night's sleep are important factors to help mental health and wellbeing. Excessive screen time can impact on how much sleep someone gets, which in turn can impact on mental health. Find out more tips for good mental health at Every Mind Matters. 
Additionally, parents and carers are encouraged to look out for any changes in behaviour, no matter how small, as this could be a sign that a young person or child is struggling.  
Residents are also reminded of the support services dedicated to young people and children's mental health in the borough: 
Off The Record

, Twickenham, is a free drop-in counselling (currently online), information and sexual health service for young people aged 11–24 living, working or studying in the borough of Richmond

Richmond Borough Mind has been offering

workshops online,

focussing on the anxieties young people face going back to school or moving to new schools following the lockdown period

Information and services for 13–19 yeas old on sexual and mental health issues, drugs and alcohol and relationship problems can be accessed on the

Getting It On

website

Kooth.com

is an online mental wellbeing platform designed for young people experiencing issues with their emotional wellbeing, such as anxiety, low mood or stress

View our helpful summary of services available in the borough for children and young people.
The Single Point of Access number means young people can find the right kind of services or support for whatever is concerning them. You can call us at 020 8547 5008
Cllr Penny Frost, Chair of the Education and Children's Services Committee, said:
"This is a very tough time for young people, and they may need some encouragement when it comes to expressing themselves and looking after their wellbeing. 
"The most important thing is making sure they know it's okay not to be okay and to seek support."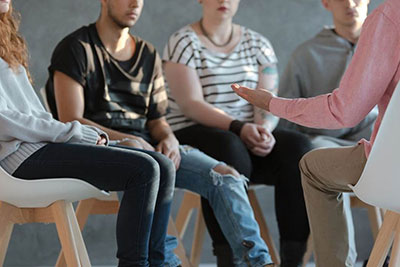 Notes for editors
If you are a journalist and would like further information about this press release, contact Fenna Maynard on 020 8487 5182.
Reference: P048/21