Council investments set to go greener
Release Date: 08 February 2021
Richmond Council's Pension Fund is set to go greener as the Joint Pensions Committee (JPC) has approved a new policy to decarbonise its investments. The change in policy is in line with its Climate Emergency Strategy Action Plan.
The Council's Climate Emergency Strategy sets out the commitment to work with the JPC to look at new investment options for the Pension Fund that emphasise sustainability. In 2020, options were explored for enhancing the current environmental, social and governance approaches of the Fund, including its carbon footprint. In December, a revised Investment Strategy Statement was agreed, setting out a new policy to decarbonise the Fund.

Councillor Nancy Baldwin, Vice Chair of the Joint Pensions Committee, said:

'Our Climate Emergency Strategy outlines our commitment to becoming a carbon neutral organisation by 2030. Achieving this requires looking at every element of the Council, including our substantial investment portfolio.

'Based on a climate scenario analysis, assessing the Pension Fund's investments under three warming scenarios (2°C, 3°C and 4°C), we have found that aligning the Fund with a scenario that aims to decarbonise the global economy and limit global warming is the most advantageous, from an investment perspective.

'This means that we have agreed to shift investments in companies towards those that, for example, provide renewable energy or support technology companies that perform in line with globally-agreed climate change goals.

'We were keen to implement these changes as soon as pragmatically possible. To that end we invited our existing Equity Managers to present their proposals on how they could meet the revised requirements. Officers have now been instructed to carry out research on the proposals discussed and make recommendations on how investments should be allocated, taking account of the decarbonisation requirements of the Fund.'

Richmond and Wandsworth Councils operate a joint pension fund following the 2016 decision to combine the two sets of employees into a shared staffing arrangement (SSA) with a single workforce serving the two councils.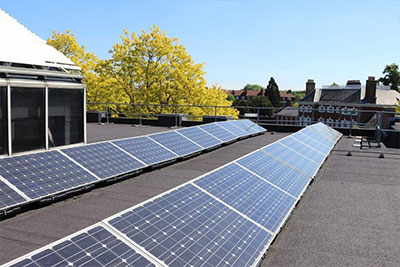 Notes for editors
If you are a journalist and would like further information about this press release, contact Effie Lochrane on 020 8487 5162.
Reference: P061/21