Free devices to help tackle loneliness and social isolation
Release Date: 18 February 2021
Do you know of someone who might benefit from a video Carephone? 
Vulnerable residents in Richmond upon Thames can apply for easy-to-use video communication tablets, which allow people with little to no technological experience to keep in touch with their loved ones and carers.
In partnership with Alcove, Richmond Council is providing Alcove Video Carephone devices to vulnerable and clinically vulnerable people in order to provide virtual care and health and wellbeing support.  
The Carephones can be easily used by those who would otherwise be at risk of social isolation to make video calls with family, friends, care workers and other approved service providers. The devices help care workers perform tasks that do not require face-to-face visits and also keep vulnerable people in contact with their loved ones without the risk of COVID-19 transmission.
One local resident, Ms P, who has already received an Alcove Carephone told us "It's been a lifeline; it's been so useful." Ms P lives alone and had not seen her family due to the pandemic. She was feeling increasingly socially isolated and disconnected from her loved ones. Ms P explained her situation to the Council's Access team and was referred for an Alcove Carephone. Two days later she had received an Alcove Carephone with her daughter, son and granddaughter pre-installed as her contacts. Ms P began making calls to her loved ones on the same day and told us she was delighted to "be able to see my children on video".>Alcove Carephones are already having a significant impact on local residents like Ms P who are feeling socially isolated, with the average Carephone recipient making more than 3 calls a day.Do you know someone like Ms P, who may benefit from receiving an Alcove Video Carphone? To find out more, or to refer someone you know, please email digitalsupport@richmondandwandsworth.gov.uk.
Cllr Piers Allen, Lead Member for Adult Social Care and Health and Chair of the Health & Wellbeing Board said:
"Since the start of the pandemic, technology has played an incredibly important role to keep people connected and to help improve feelings of loneliness and isolation.
"Alcove Video Carephones are not only helping vulnerable residents speak to their loved ones but are also improving the delivery of care and other support services.
"We are giving these devices out to those who need them for free, so please do enquire to find out more."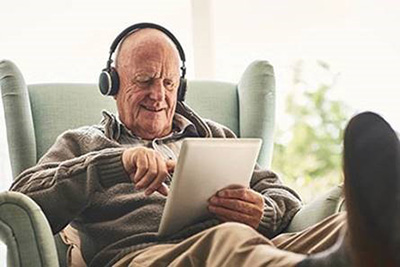 Notes for editors
If you are a journalist and would like further information about this press release, contact Fenna Maynard on 020 8487 5182.
Reference: P074/21