New safeguarding newsletter created by young people, for young people
Release Date: 24 February 2021
A new safeguarding newsletter has launched to share pupils' experiences of lockdown and to signpost young readers to support services should they be needed.
'In Safe Hands' was created by local primary and secondary schools in partnership with The Kingston and Richmond Safeguarding Children Partnership. The Primary School newsletter has been created by Year 5 and Year 6 students from Meadlands Primary School in Ham. The Secondary School newsletter has been created by The Kingston Academy. 
Meadlands Primary School pupils have shared their feelings towards lockdown and how they are keeping in touch with their friends, as well as top tips on how to keep busy at home and what they are doing to stay active and healthy. 
Both newsletters have been carefully designed to provide young readers with easy ways to find and access local support services that will help keep them safe. This includes signposting to bereavement services and counselling services should they be needed now or in the future.
Cllr Penny Frost, Chair of the Education and Children's Services Committee for Richmond Council, said:
"In Safe Hands is a great way of connecting young people during lockdown and most importantly providing them with safeguarding tips and information that they may not be getting whilst not attending school.
"These newsletters, written so vibrantly by young people for their peers, contain a powerful safeguarding message, and will make that connection very strongly.
"Schools are set to return on March 8th, but the content remains relevant as young people begin to try to get back to some form of normality."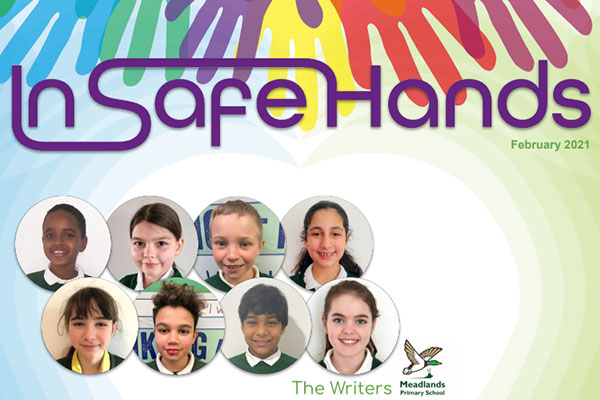 Notes for editors
If you are a journalist and would like further information about this press release, contact Fenna Maynard on 020 8487 5182.
Reference: P081/21