London Youth Games Virtual Inclusive Games is here
Release Date: 09 February 2021
London Youth Games is back and will be putting disabled young Londoners at the heart of the competition for an eight-week virtual challenge series launching today (Tuesday 9 February).
Richmond upon Thames won gold in the London Youth Games Virtual Cross-Country event last year and the borough is hoping to continue this success!
This London Youth Games will feature inclusive challenges set by young disabled people with suggested adaptions to ensure as many young Londoners as possible can get involved.
There will be three different weekly challenges released every Tuesday, Wednesday and Thursday at 9am on the website and on social media. Participants will then have until Monday at 12 noon to complete the challenges and submit their scores via the London Youth Games website.
London Youth Games has set this challenge following Activity Alliance's Annual Disability and Activity Survey that shows almost a quarter of disabled people believe they had not received enough information about how to be active during the pandemic.
All young people in Richmond upon Thames are encouraged to take part and represent their borough. Points will be based on participation numbers and a leader board will be published each week.
Share your challenge attempts on social media using #ThisIsLYG and you could win prizes from Nike!
Cllr J-F Burford, Lead Spokesperson for Sport, said:
"This is a great opportunity for all young people in the borough to get involved with some healthy competition! The ongoing pandemic has placed huge challenges on the sporting world, so it's great to see the return of the London Youth Games with an inclusive competition that everyone can be involved in.
"Week one's challenge involves a series of basketball challenges and has been set by young people from the London Titans Wheelchair Basketball Club, as well as from the borough's own Richmond Knights Basketball Club! Good luck to everyone who will be shooting and dribbling their way to victory!"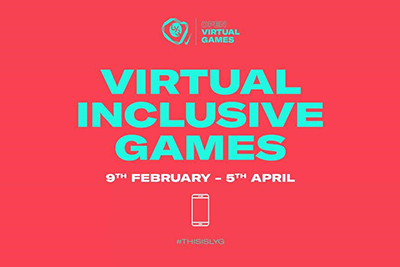 Notes for editors
If you are a journalist and would like further information about this press release, contact Fenna Maynard on 020 8487 5182.
Reference: P064/21