Kew Village Market takes place this Sunday

1 July 2021
Enjoy over 40 stalls selling the finest food and handmade crafts, and a live band playing at the market from 10am to 2pm on Sunday 4 July.
Woodcarving skills will be on show this weekend as a new stallholder will be demonstrating her craft and selling spoons and baskets. The usual fine array of food and crafts will be available and some wonderful live music from Banda Bomba performing Latin salsa and jazz, followed by the original story-telling numbers of singer-songwriter Callum Granger.
This month's charity stall will be for The Countess of Derby Charity, who'll be selling bric-a-brac and books to raise funds for grants for local people in need.
Kew Village Market is run entirely by local volunteers and all the operating profits are donated to local charities – adding up to an amazing £70,000 (and rising) since the market launched in October 2011.

The market organisers are always looking for local residents willing to help organise and run the market. If you can spare a couple of hours each month please get in contact by emailing admin@kewvillagemarket.com.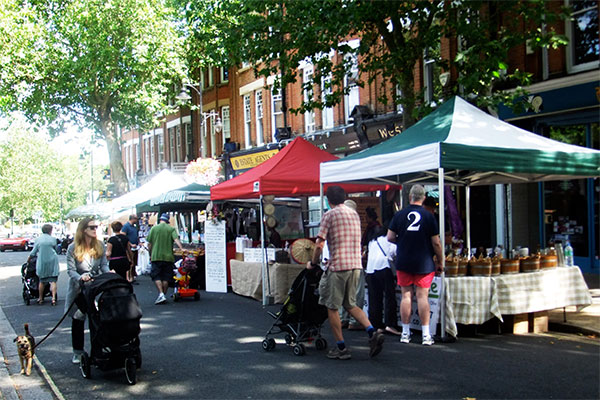 Community news on behalf of Kew Village Market