Quartermaine's Terms now open at the Mary Wallace Theatre for one week

19 July 2021
After an 18-month postponement, Simon Gray's bittersweet comedy opened at the riverside theatre on Saturday 17 July, playing for a week.
Following the troubled lives of a group of Cambridge tutors the play has been described as Gray's masterpiece and one of the best plays of the century.
Tickets are still available for the latter part of the run via Richmond Shakespeare Society or by calling the box office on 07484 927 622.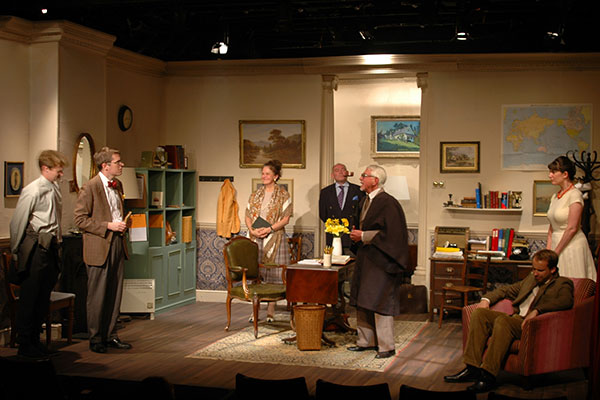 Community news on behalf of Richmond Shakespeare Society