Richmond Music Trust receives cash boost to launch inclusive singing group

14 July 2021
Richmond Music Trust has received a grant to continue its music services in the community, including those living with dementia.
The money received will enable Richmond Music Trust to launch Singing Together, an inclusive community group for older people, which aims to support wellbeing through singing by creating a feel good factor and sense of belonging.
The grant was received from Music for Dementia's £500,000 Paul & Nick Harvey Fund, which was set up specifically to directly support musical activities for people with dementia. Music has a valuable role to play in enhancing quality of life for all.
Research and lived experiences show that music can help reduce agitation, apathy and anxiety, so if you love singing and would like to meet others whilst doing something which is great for your mental health, then Singing Together can support you. Everyone is welcome, the sessions are free of charge, and no experience is needed.
Cllr Roger Crouch, ward Councillor for Twickenham Riverside and LBRuT Dementia Champion, said:
'This is a wonderful initiative from Richmond Music Trust to support those with dementia in Richmond Borough. Singing and enjoying music is a universal experience. There is scientific evidence that singing lights up the brain in many places - please do get involved in Singing Together.'
Sessions take place on a weekly basis on Friday's at 10.30am via Zoom, with the option of attending in person sessions further down the line as the group develops.
Those who are interested are encouraged to complete an application form.
For more information, please contact andreasr@richmondmusictrust.org.uk or call RMT on 020 8538 3866.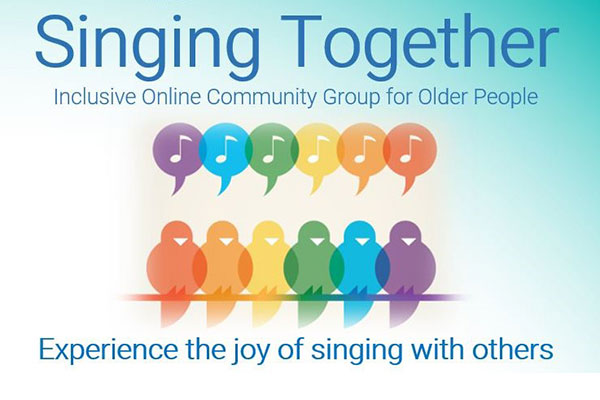 Community news on behalf of Richmond Music Trust