Sleep Organic wins best organic fashion brand award

20 July 2021
Ethical bedding business Sleep Organic has won Soil Association's Best Of Organic Market (BOOM) Awards for Best of Organic Fashion & Textiles Brands - Fashion Brands.
The national awards highlight UK brands demonstrating a commitment to certified organic products as well as working creatively and innovatively with materials, design and communicating the benefits of organic.

Established in 2018, Sleep Organic is an ethical online family-run business specialising in organic bedding and founded by Twickenham residents Nisa Shah, a native of Pakistan and Dr Chris Murphy, a former leading Oxford research scientist.

All of their bedding is 100% organic and certified as such by Global Organic Textiles Standard (GOTS). Sleep Organic is also Fairtrade certified, as is their entire supply chain for their organic cotton bedding. Each of their cotton bedding products is labelled GOTS organic and Fairtrade enabling customers to verify their eco and ethical credentials on the relevant databases.

The biggest saving of resources, though, is through the strict organic farming and manufacturing practices in Sleep Organic's supply chain. Growing organic cotton uses 91% less water than its non-organic counterpart. Since organic cotton is predominantly grown in rain-fed regions, farmers don't need to consume precious local water resources.

Richmond card holders can also avail of a 20% discount online using code RICHMOND-SLEEP-20.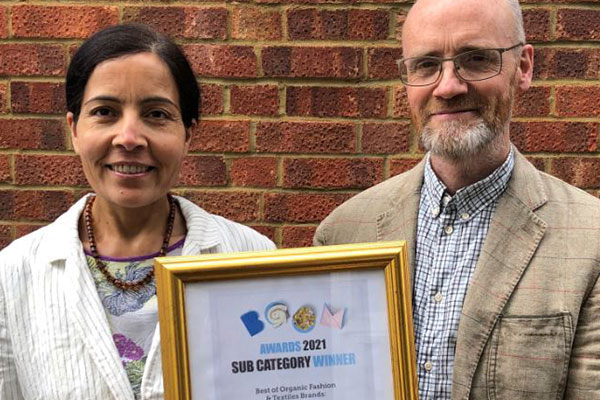 Community news on behalf of Sleep Organic