Success for Walbrook Rowing Club

13 July 2021
Walbrook is a traditional rowing club based on the Thames near Trowlock island. The club uses a fantastic four mile stretch of water up to Molesey Lock taking in both Kingston and Hampton Court.
This is the stretch of river where Walbrook Rowing Club host the annual Teddington Head race. The club has a diverse membership with active junior and senior sections and they welcome new members. Their high performance athletes have had success at recent top events in the country.

At the end of May at the National Schools Regatta (NSR) - the largest event for juniors in Great Britain - Holly Youd placed 4th and Stan Andrews placed 8th.
Anna Cowell came second in the U16s event at the Junior Sculling Regatta, known as The Scullery over the same weekend. Other members of the junior squad also made A and B finals at this event.

At the prestigious Henley Women's Regatta in June Holly Youd and Natasha Gallagher gave outstanding performances in their races to take the Rosie Maygothling Trophy for double sculls - the second time in the club's history that an event has been won at Henley Women's Regatta.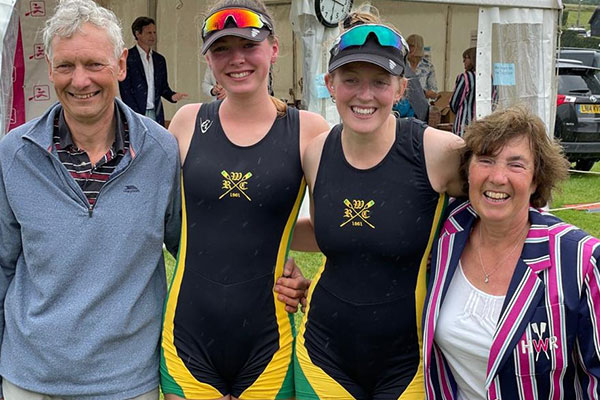 Community news on behalf of Walbrook Rowing Club