Team Richmond make winning start to the 2021 London Youth Games

15 July 2021
After a year out, the London Youth Games returned in a reduced capacity to the joy of young people across London. This year, London Youth Games are running more regionalised competitions.
For Team Richmond, the games started at Gunnersbury Park Sports Hub for the Tennis competition. With the teams reduced to a squad of four: Alice Speck, Eva Mitchell, Charlie Lilley and Caleb Weinstein were selected to represent Team Richmond.

After progressing top of the group which included City of London, Kensington and Chelsea, and Ealing they were placed in a three-team final group. Against, Wandsworth and Islington, Richmond beat Islington but lost to Wandsworth to eventually win Silver medal.

Next up was sailing at the Queen Mary's Reservoir where Richmond only had one sailor to represent the borough for the day who came fifth in their race. A fine effort.

Unfortunately, the following weekend was meant to see our successful Basketball Team's look to repeat their success of two years ago, but the weather conditions meant this was abandoned.

The most recent event was the BMX competition at Hayes Hawkes BMX Club. Penny Blackburn and Harvey Hayes represented Richmond admirably as they both won gold in their races. Penny Blackburn won the 7-8 Female Expert category and Harvey Hayes won the 11-12 male novice race.

The Games restart on Saturday 31 July 2021 with Kayak Sprint and Slalom, where Team Richmond will look to excel again.

Subscribe to the Sport in Richmond Newsletter to keep up to date with the latest results.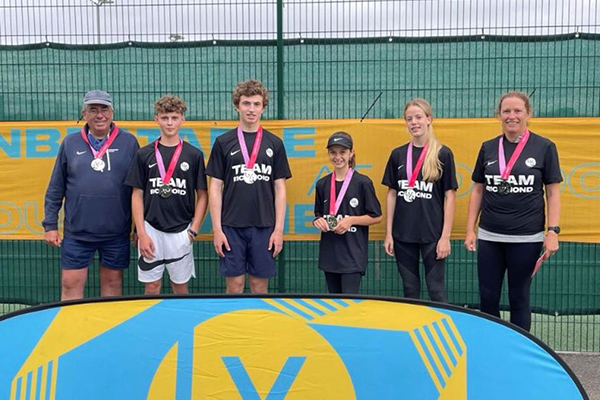 Community news on behalf of London Youth Games
Updated: 15 November 2021