Richmond's new participatory dance festival takes place this weekend

23 June 2022
N-RICH Dance is a welcoming, inclusive, participatory dance festival for young dancers aged 6 to 17 to learn from some top dance professionals.
Combination Dance will host a workshop this Saturday, 25 June, as part of a series of workshops and events funded by Richmond Arts Service aimed at young people in the borough.
At N-RICH Dance, attendees will learn from some highly respected professional dancers from around the UK and beyond including award winning urban dancer Matt Walker, contemporary and ballet expert Abigail Cova, and performance artist Lee Harvey Robinson. Students will have a rotation of three workshops followed by an exclusive performance by Richmond upon Thames College students and Royal Ballet School students.
The festival will run from 12 to 5pm with the afternoon concluding with participants sharing the routines they have learned, if they so wish, to an audience of attendees, friends and family.
Find out more and book your place.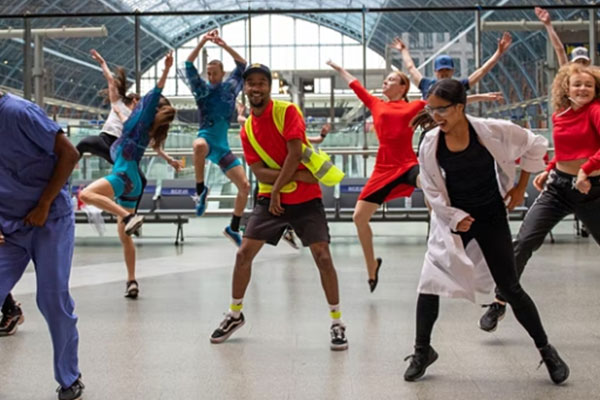 Community news on behalf of Combination Dance