Council takes action to move unauthorised travellers on from Ham
Release Date: 03 March 2021
Travellers who arrived on Riverside Drive in Ham this morning (Wednesday 3 March) have been issued with a legal request for them to leave the site within 24 hours.
The unauthorised camp arrived at around 10am. As soon as the Council received reports of their arrival, officers and the parks enforcement contractor, Park Guard, were sent to visit the travellers to carry out a welfare check. Following this, they were issued with a legal eviction notice.

If the travellers do not depart the site before 4pm on Thursday 4 March, the Council will instruct bailiffs to enforce the eviction.

Cllr Julia Neden-Watts, Chair of the Environment and Sustainability Committee at Richmond Council, said:

'A small group of travellers have arrived in the borough. Council officers have acted swiftly to work with the relevant authorities to safely move them on as soon as possible.

'As soon as the travellers leave, we will inspect the area and ensure that any damage is repaired, and waste removed.'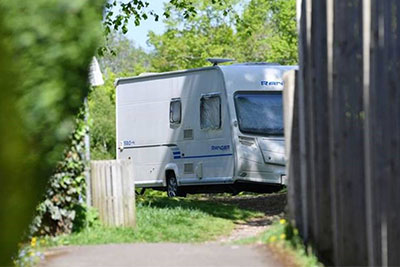 Notes for editors
If you are a journalist and would like further information about this press release, contact Effie Lochrane on 020 8487 5162.
Reference: P090/21