Council acts on parking machine concerns
Release Date: 15 March 2021
The Council will bring forward the removal of parking 'pay and display' machines in the borough to help improve safety, reduce fraud and to make way for further tree planting opportunities.
The first phase will see the removal of 100 parking machines in residential areas before the end of June this year - with the first 50 being removed before the end of March. All nearby properties will be sent letters with details of the removal and instructions on how to pay by mobile phone.
Instead of using the parking machines, visitors to those streets will be able to pay for parking using RingGo on their mobile phones. RingGo is a quick, easy to use mobile phone application service, which lets you pay for parking with a credit or debit card. The service is free to download and use. Richmond Card holders will still be entitled to its benefits when paying with RingGo and just need to apply for residency status on the RingGo website, using proof of address. As an alternative to the RingGo option, residents can use visitor permits for their visitors.
Since the policy for removing the machines was approved by the Transport and Air Quality Committee in March 2020, plans to remove the machines have been accelerated. This follows an upsurge in parking machine fraud and a decline in usage of the machines for payment. More people are choosing to go cashless and use payment apps, including RingGo. The COVID-19 pandemic has amplified this because of hygiene concerns associated with cash and physical terminals.
The Council will be looking to make the most of the free space provided by the removal of these terminals and is investigating additional tree planting at these locations. 
Cllr Alexander Ehmann, Chair of the Transport and Air Quality Committee, said:
"Last March, the Council agreed that a number of parking machines should be removed in response to their declining use and the increasing uptake of RingGo. Following a recent upsurge in parking machine fraud and heightened COVID-19 hygiene concerns associated with the use of cash and physical terminals, the Council have decided to bring forward the decommissioning of some of the least used terminals. 
"These changes reflect the changing habits of our residents and also have the added benefit of freeing up important street space for pedestrians and additional tree planting."
If you have any comments or concerns on these changes, please email ParkingPolicy@richmond.gov.uk.
For help with your Richmond Card or registering with RingoGo please visit the Richmond Card pages or call 020 8891 1411.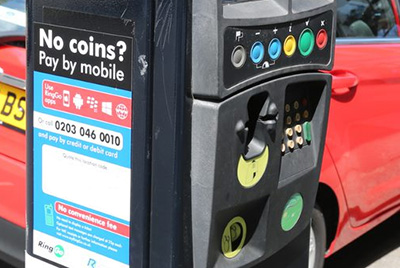 Notes for editors
If you are a journalist and would like further information about this press release, contact Effie Lochrane on 020 8487 5162.
Reference: P108/21