Call out to EU residents – get help applying for British nationality
Release Date: 10 March 2021
EU nationals living in the borough are invited to attend an online webinar to help them understand how to apply for British nationality.
The virtual event will be held on Wednesday 31 March 2021 at 2.30pm. Attendees will be able to find out who is eligible to apply for British nationality and cover the application process, both for adults and children.
The event is delivered by Citizens Advice Richmond as part of a package of support, funded by the Council, aimed at enabling EU residents to get impartial, expert advice on nationality matters and options available for them.
Although the event is free you do need to register to attend. You can also sign up for updates from Citizens Advice Richmond.
EU residents are also reminded of the deadline to apply for the European Union Settlement Scheme (EUSS) to ensure they can remain in the UK.
Government figures show that 19,830 Richmond residents have submitted an EUSS application and, of these, 18,680 have been concluded. However, the Council believes that there are still many people who are eligible for the EUSS who are yet to apply, in particular vulnerable citizens such as older people and non-EEA nationals.
The Council is urging all residents from EU countries and eligible non-EEA nationals who want to stay in the UK to apply to the EU Settlement Scheme as soon as possible. The deadline to apply is Wednesday 30 June 2021. Those who have not applied by the deadline will lose their legal rights to live, work and access benefits in the UK. 
Leader of Richmond Council, Cllr Gareth Roberts, said:
"This has been a hugely distressing time for many of our residents who have had to deal with the uncertainty around their rights to live, work and access services in the borough, as well as the horrible challenges of a pandemic.
"Our EU citizens in the borough make invaluable contributions to our culture, prosperity and success. It is incumbent on all of us – including employers – to make sure that EU citizens are made aware of all the options to them, to help them remain in the UK."
The Government have said that all EU nationals must apply for Settled Status to keep their right to remain in the country and secure their rights to vote, get free medical care and welfare benefits.
EU nationals carry out many important jobs that benefit the borough's economy and have close personal relationships with British citizens living in the borough. The Council is therefore concerned about the impact on the local community if many of them do not receive full settled status. The Council is also appealing for local employers, the voluntary sector, schools and colleges to encourage any EU or eligible non-EEA nationals in their networks to apply. Whilst there are high profile campaigns both locally and nationally to raise awareness of the EUSS, many will only hear about it through word of mouth.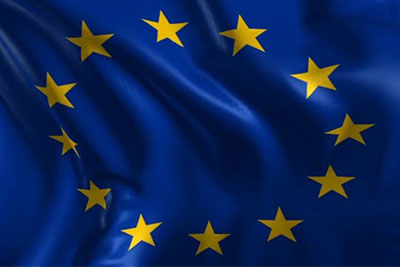 Notes for editors
If you are a journalist and would like further information about this press release, contact Elinor Firth on 020 8487 5159.
Reference: P104/21