Have your say on the new Community Centre and affordable housing scheme for Teddington!
Release Date: 11 March 2021
Local residents and users of Elleray Hall can now have their say on the latest plans for a new community centre and affordable housing scheme in Teddington.
Yesterday (10 March), the latest proposals for a new fit for purpose centre on the North Lane East Car Park and former depot site, and 100% affordable housing on the existing site were published, and the community are now being invited to have their say on the plans.
Elleray Hall in Teddington is a popular daytime social centre for residents across the borough. The current building has reached the end of its useful life and is too costly to maintain. The vision for the new Community Centre is for it to be at the heart of the local community. It will continue to offer core services for older residents, but also allowing and encouraging a wider range of groups and individuals to use the centre, enabled by a more flexible design. In addition, the Council is proposing to work with a social housing provider to build a small 100% affordable housing development on the current Elleray site once the new building is up and running.
The Council is keen to update residents on the latest plans and hear their ideas for the future community centre building and the affordable housing scheme, before a planning application is submitted in the summer. Last night (10 March), a virtual question and answer session was held, presenting the proposals to members of the public. A video of the presentation, exhibition boards and questionnaire are now available online. In addition, another online session will be held on Saturday 20 March at 11am to 1.30pm, where the architect will present the designs to members of the public followed by a question and answer session.
Additional engagement activity will be held for the current users of Elleray Hall and anyone who is not able to access the proposals online can request hard copies by emailing ellerayreprovision@richmond.gov.uk.
Future proposals would be subject to the normal planning process and full statutory consultation.
Cllr Michael Wilson, Vice Chair of the Finance, Policy and Resource Committee, said:
"I am really pleased that we have been able to work with the community and the Elleray Community Association Trustees to develop proposals for a flexible indoor and outdoor space, where people of all ages can be active, engaged and motivated.
"This fit for purpose centre and much needed affordable housing will be a benefit to the community for decades to come. I hope local people will review these proposals and help shape this exciting new centre for Teddington."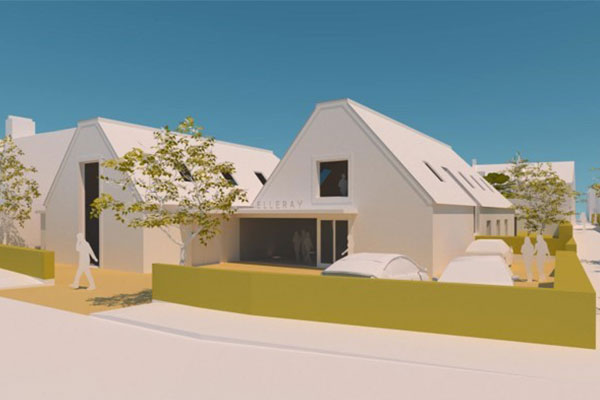 Notes for editors
If you are a journalist and would like further information about this press release, contact Elinor Firth on 020 8487 5159.
Reference: P105/21