Do you know someone who could help make Kneller Gardens more accessible?
Release Date: 05 March 2021
The Friendly Parks for All project, managed by Richmond Council, want to hear from residents who have visual impairments to help improve accessibility in Kneller Gardens, West Twickenham.
Last year a consultation was carried out to understand how residents who are blind or who have visual impairments use the borough's parks and open spaces, what the barriers are to visiting them and what the Council can do to help. 
Using this information, the parks team are beginning the design phase of the Kneller Gardens project and are looking to bring together a small group of people who are blind or visually impaired and their carers to discuss the proposals. This will happen remotely and will be integral in making Kneller Gardens more accessible. 
If you know of someone who might be willing to help, please email parks@richmond.gov.uk or call 020 8401 6837. 
Cllr Julia Neden-Watts, Chair of the Environment, Sustainability, Culture and Sports Services Committee, said: 
"Our parks and open spaces should be open and accessible for everyone to enjoy. The Friendly Parks for All project aims to understand the barriers to spending time in parks and provide tailored interventions to overcome these barriers. 
"Proposed improvements in Kneller Gardens include developing sensory infrastructure such as sensory trails, sculptures and planting. 
"Working with the people these changes will benefit is vital so please help if you can! Thank you."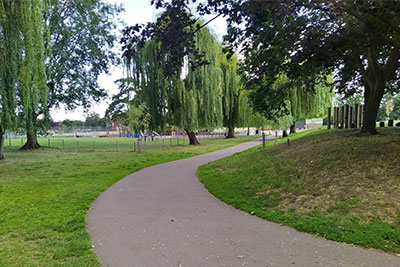 Notes for editors
If you are a journalist and would like further information about this press release, contact Fenna Maynard on 020 8487 5182.
Reference: P097/21