Make No Smoking Day your time to quit
Release Date: 08 March 2021
Join thousands of others by calling it quits on Wednesday 10 March - the UK's annual No Smoking Day.
If you've been feeling stressed and anxious about the impact the pandemic has had on your life, it can make quitting smoking at this time feel especially hard. However, Richmond Council and its Public Health team want to remind residents that - with the right support - quitting doesn't have to be stressful and research shows that people who quit smoking have less anxiety, depression and stress than those who continue to smoke.
Additionally, your physical health will improve, you will save money and you will be protecting those you love from second-hand smoke.
Research also shows that you are up to four times more likely to quit successfully if you use a local stop smoking service. The Council's Stop Smoking Service offers free support from specialist advisors who can offer you tailored evidenced support and recommend the most effective smoking cessation products to help you quit smoking successfully. You can also access information and support if you have chosen to vape or need help quitting other tobacco products such as Shisha.
You can access the Council's personalised Stop Smoking Service, by emailing at StopSmokingteam@richmondandwandsworth.gov.uk, or by calling the 24hr helpline on 0800 011 4558.

Stop Smoking London has developed a helpful new guide: how to quit smoking and stay calm in the process.
Cllr Piers Allen, Lead member for Adult Social Care and Health and Chair of the Richmond Health and Wellbeing Board, said:
'Now is the time to be taking proactive steps to stop smoking. Use No Smoking Day as the motivation you need to start your quitting journey and seek support from our Stop Smoking Service.
'People who smoke generally have an increased risk of contracting respiratory infection and of more severe symptoms once infected. Coronavirus symptoms may therefore be more severe for smokers and recovery from illness prolonged.
'Stub it out for good this Wednesday and start experiencing the benefits.'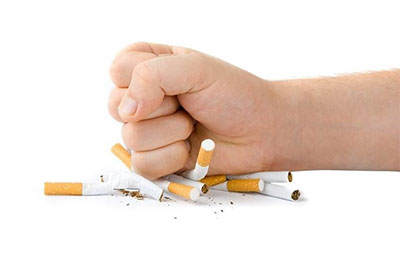 Notes for editors
If you are a journalist and would like further information about this press release, contact Jeff Gibbons on 020 8487 5178.
Reference: P101/21