Mayor inaugurates the Rotary Gardens Crocus Wheel of Hope

27 March 2021
The Mayor of Richmond upon Thames Inaugurated the Rotary Gardens Crocus Wheel of Hope Community Project last Saturday 20 March.
Rotary Gardens is the small pocket garden by the river opposite Richmond Landing Stage, Buccleuch Passage. Richmond Rotary raised funds in 1974 to change it from derelict land to a garden for the benefit of the community.
The planting of the wheel last year was to give hope to Richmond residents and visitors during a difficult time in the nation's history. The Mayor of Richmond upon Thames, Cllr Geoff Acton, visited Rotary Gardens on Saturday 20 March 2021 to inaugurate the purple blooms of the Rotary Wheel.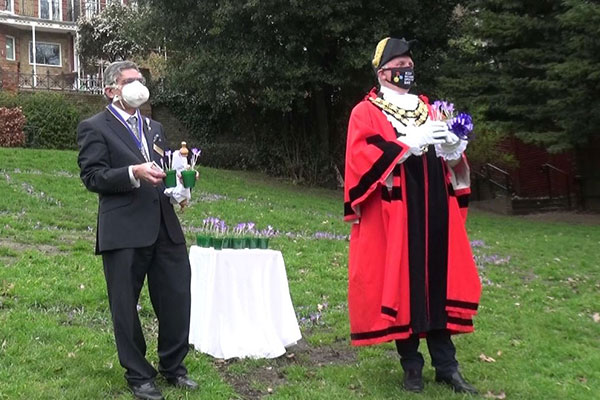 Community news on behalf of Rotary Club of Richmond